Chicago Style Proposal
On August 20th I checked my inbox and I had a unique request from Joe. He sent an email requesting a 10:00am dance lesson. Joe had been planning his proposal since June. Finally his master plan was coming together. Joe was going to propose that morning and if all things went as planned he was going to bring his new fiance to the dance studio for a romantic dance date.
How Our Dance Couple Met
These 2 love birds met in 2014 at a Volunteer event but they lost touch after the event. 3 years later Meg reached back out to Joe about another opportunity where they would be singing Christmas Carols at a nursing home. Finally the time came to meet again, Meg immediately recognized Joe, but he didn't know who Meg was at the time. After spending the next couple months together working on the project, Joe invited Meg over for dinner. He claims it wasn't intended to be a date, but the two spent the night singing show tunes. Joe was playing the piano and Meg was singing her heart out. Although they like to claim their official dating began on St. Patty's day of 2017, the sparks were flying months before.
Future Plans
Since then the two have shared amazing times together. Meanwhile, they have discovered their common interests and enjoy hosting friends, playing volleyball, exploring the city, and of course singing together while Joe plays the piano. Although destiny brought them together, it's safe to say music also played a special role in sealing their fate. After starting their journey in a more serious capacity, Joe and Meg have talked about an exciting future. They have set goals like opening a business, writing a musical, traveling the world, dancing, and of course starting a family. We recommend dancing for sure.
The Secret Proposal
Joe began planning the proposal in late June. In order to make it all come together, he reached out to Meg's boss to reserve the morning off for her. Her boss set up a fake 'strategy session' to ensure Meg's calendar stayed clear. On the day of the engagement, Joe woke up extra early to stake out the State Street bridge over the Chicago River. While in transit, Meg was thinking this was just another normal day riding her bike to work. Meanwhile, Joe calmly staked out for 40 minutes before he saw her saw his soon to be bride riding towards the bridge. Finally he held up a sign reading 'slow down, Meg!' - leading Meg to stop in the middle of State Street! Above all, she makes it safely to the corner and Joe got down on one knee and asked her to be his wife.
Dance Lesson After Proposal
After the proposal, they had some breakfast at the Bongo Room then they headed to Windy City Wedding Dance. After they walked in the dance studio, I sighed with relief because I knew she accepted. They loved the dancing. It was clear they had a music back ground and a natural ability to follow the music. The dance studio was filled with enthusiasm. The couple was able to try Foxtrot, Rumba, and Swing. Although a wedding date hadn't been set we went through interesting facts and hopefully gave them some useful tips for their future wedding dance.
Ultimate Engagement Day
The day was filled with memorable activities. They took pictures in Grant Park,  and recorded a story at the Chicago Story Booth at the Cultural Center to document the day and our relationship in a unique way. In the evening,  The newly engaged couple made their way towards a 'secret destination' for a dinner reservation. When they arrived at the restaurant, 20 friends surprised Meg with congratulations and good wishes.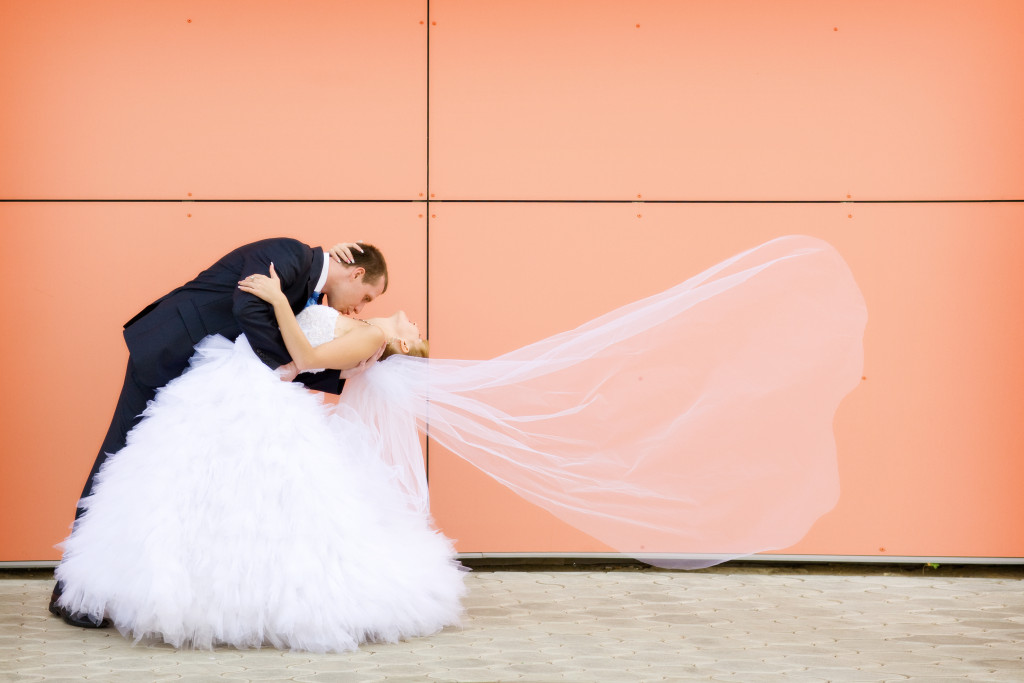 As wedding season approaches many soon to be bride and grooms are surfing the internet and trying to tie up any loose ends before their wedding day. On the list of things to do is preparing for your traditional wedding dances. Each couple is different and the wedding planning process varies from couple to couple.…