Claim Your

Free

Wedding Consult
A Luxury Dance Experience
Based on availability.
Don't worry, we've got the best view in Chicago.
Skip the FREE chat and get straight to dancing book our introductory dance lesson for $49
What Kind of Dance Lessons Do You Need For Your Wedding
Take me to more information about dance lessons. Servicing all genders and pronouns.
The perfect activity for my Dad and I. Can I learn more?
Mom would absolutely love this and she will be town next. Let do it?
We are the parents of the bride and finally we have an excuse to dance.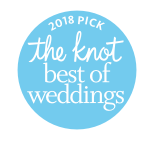 Request A FREE wedding DANCE Consult
Guidelines for Free Wedding Consultation
Welcome to Windy City Wedding Dance. We open our arms to you so you can see what we have to offer in person. Our Free 20 minute wedding consult is to help guide you in your wedding decision-making process. We value your time and we ask the same in return.
Please make sure to arrive early. 48 hour cancellation policy for free wedding consult. We are a booming wedding dance boutique and space is limited. This offer can't be combined with any other discounts, specials, or promotions. This is a one time offer for new clients only.
 Wedding Dance Lessons Chicago

Need wedding dance lessons in Chicago to prepare for your wedding? Well you are on the right website. That's what we do! We specialize in ballroom dance lessons, salsa dance lessons, and swing dance. We prepare our clients for their first dance. The first dance, a wedding tradition, is a time where 2 people share a moment in one another's arms moving to the music and starting their new journey as husband and wife.
We make our dance classes easy and fun and guarantee you will be smiling on your next dance lesson. We make up custom names for your dance moves to keep it fun and easy to remember. During your dance lesson you will learn how to move as one. We teach a variety of ballroom dance styles. We work on the basics and fundamentals and we teach you to dance not only for your wedding but also for the future.
Not all of our clients are looking for the same thing. How many lessons will you need for your First Dance? The best way to determine how many lessons you will need is to just simply try an introductory wedding dance lesson. Its not the same for everyone but with some dedication towards your dance lessons you will see improvement.
First we will need to determine what kind of services best fit your needs? By scheduling a free consult or an Introductory Wedding Dance Lesson we can spend time together getting to know each other to see if we are the right fit. Once you meet our professionals, our rock star team will be able to help make recommendations to achieve your goals.  We will craft a plan, advise you on a package, and then schedule your dance sessions. Here are some common questions your dance instructor will ask you.
Are you getting married? We are all inclusive and service everyone. We offer Mother Son, Father Daughter, and Bridal Party or Groomsman dance lessons. We can accomodate Mother Daughter or Father Son dances as well.
Have you ever taken a dance lesson? Most of our students have never danced before. Think of it as being an advantage. You are a blank canvas with endless dance opportunity.
What is the date of your wedding? We take your time into consideration when making recommendations for our clients. The further you start in advance the better but we understand that you are busy.
What is the size of your dance floor? (20x20, 15x15) We need to make sure we teach you something that fits on your dance floor.
Have you chosen a song? You don't have to have a song to take your first lesson. Let us help guide you to your favorite dance style.
Will you be dancing to a live band or a DJ? This factors into to how we teach your dance lesson.
When will you be dancing? (once you are introduced into the reception or after dinner) The earlier you take the dance floor the more people will engage and watch your first dance. Less audience attention when you dance after dinner.
When do you start your dress fittings? Try your dance steps in the fitting room and make sure to be vocal with your seamstress. Dancing in heels backwards doesn't work when your dress is on floor.
Have you purchased your wedding dance shoes? We love you and your feet. If you can't make it through a 45 minutes lesson you should rethink your shoe situation. By the time your dance you will have been in those shoes between 3 and 6 hours.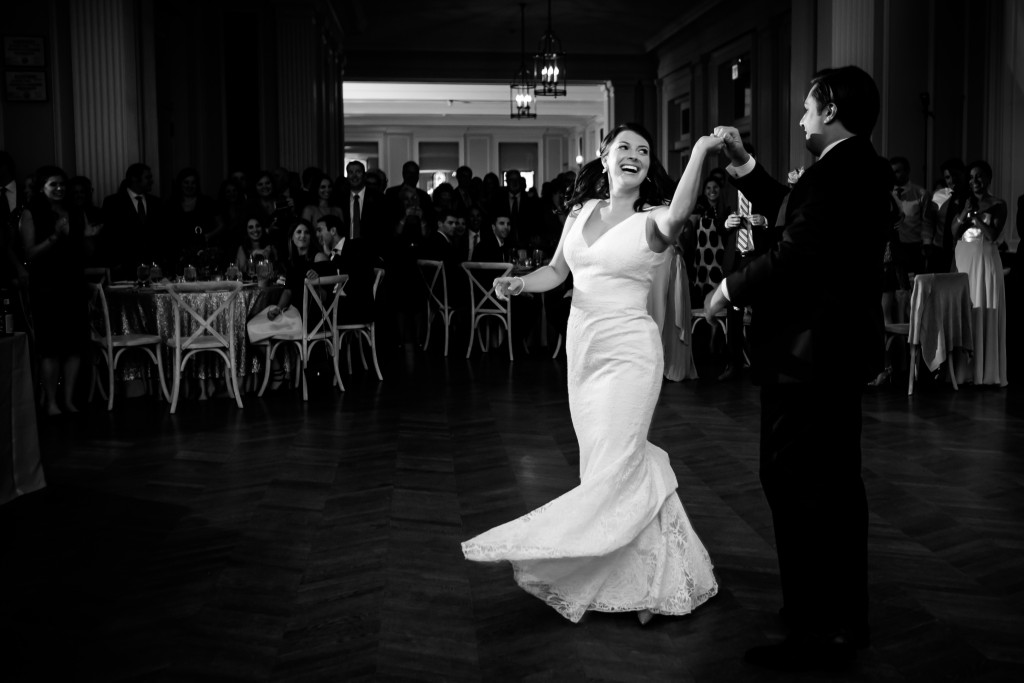 Our flexibility and customer service makes us different from other dance studios. Our wedding clients say that preparing for their first dance is one of the most enjoyable parts during the wedding planning process. It's something they look forward to each week. Many of them use it as a date night and head out to dinner after the dance lesson.
Is your wedding right around the corner? So are we. We teach dance lessons for weddings in the South Loop, Aurora, River North, and Lincoln Park. Come experience the magic of ballroom dancing in Chicago and learning something together.
Want to surprise him or her? Make it a gift. We customize gift certificates and can make it special for your partner. Check out our current gift certificate by clicking here.
Our staff is extremely friendly. All are trained ballroom dancers and actively perform and compete throughout the nation. If you are thinking about taking wedding dance lessons then give us a call at 312-725-4198 or you can complete the contact form below and we will reach out to you.