Wedding Dance Songs Spring 2016
It's that time to conquer our Spring Wedding Chores which include sharing our updated list for clients to get ideas for their first dance. Here are some tips and guidelines we find useful when choosing the song for your wedding dance.
CHOOSING THE SONG
One of the most memorable moments of any wedding is the first dance. The first dance and song can tell a whole story about a couples relationship, so it's important to choose the song and dance cautiously.  Be sure that the chosen song is realistic for your wedding style and theme while making sure you will be able to learn a dance to the beat! Make it your own by selecting a song that fits your personality. Some of our couples come into the dance studio to try a lesson before making a decision on a song. Trying a few dance styles can help you make your final song selection. 
TAKE TIME TO THINK ABOUT THE SONG
If you and your partner have different music tastes choosing the first wedding dance song can be difficult, so there must be a compromise between both people. Reminisce on the relationship and make sure to choose a song that you will want to dance to forever. Remember if you tire quickly from listening to the same song then make sure to choose one that never gets old. 
Wedding Dance Songs Spring 2016
CLASSIC SONGS

The most popular songs chosen for the first wedding dance are classical romantic songs that are timeless. Classic songs are always a good choice because the guests will most likely know the song, maybe even know the words, and it can be more enjoyable to watch. Here classic first wedding dance songs:
WHAT A WONDERFUL WORLD – LOUIS ARMSTRONG
AT LAST – ETTA JAMES
CAN'T HELP FALLING IN LOVE WITH YOU – ELVIS PRESLEY
YOUR SONG – ELTON JOHN
THE TIME OF MY LIFE – BILL MEDLEY & JENNIFER WARNES
IT HAD TO BE YOU – FRANK SINATRA
THE WAY YOU LOOK TONIGHT – FRANK SINATRA
I DON'T WANT TO MISS A THING – AEROSMITH
WHAT A WONDERFUL WORLD – SAM COOKE
CAN'T TAKE MY EYES OFF OF YOU – JOHN LLOYD YOUNG
YOUR LOVE KEEPS LIFTING ME – JACKIE WILSON
THEN HE KISSED ME – THE CRYSTALS
LA VIE ROSE – LOUIS ARMSTRONG
L-O-V-E – NAT KING COLE
AMAZED – LONESTAR
STAND BY MY – BEN E. KING
KISS FROM A ROSE – SEAL
YOU'VE GOT A FRIEND – JAMES TYLOR
SONNY AND CHER – I GOT YOU BABE
JUST THE WAY YOU ARE – BILLY JOEL
SLOW ROMANTIC SONGS

Traditionally the first wedding dance song of a married couple is a slow and packed with romance.  In the past few years the top 40 music charts has pulled in some of the most popular upbeat song for the first dance. Below is a list of some of the most popular first wedding dance songs.
COMING HOME – LEON BRIDGES
ALL OF ME – JOHN LEGEND
MARY YOU – BRUNO MARS
THINKING OUT LOUD – ED SHEERAN
IM NOT THE ONLYONE/THINKING OUTLOUD – SAM TSUI
LIKE IM GOING TO LOOSE YOU – MEGHAN TRAINOR
ALL MY LOVING – ACROSS THE UNIVERSE
I'LL STAND BY YOU – THE PRETENDERS
FROM THIS MOMENT ON – SHANIA TWAIN
LATCH – NATALIE TAYLOR
TAKE MY HAND – EMILY HACKETT
PHOTOGRAPHS – ED SHEERAN
DEAREST – THE BLACK KEYS
COME TO ME – THE GOO GOO DOLLS
WHATEVER IT IS – ZAC BROWN BAND
CAN'T WAIT FALLING IN LOVE WITH YOU – HALEY REINHART
COME AWAY WITH ME – NORAH JONES
WONDERFUL TONIGHT – ERIC CLAPTON
MARRY ME – TRAIN
PRECIOUS LOVE – JAMES MORRISON
HAVE I TOLD YOU LATELY – ROD STEWART
HERO – ENRIQUE IGLESIAS
UPBEAT SONGS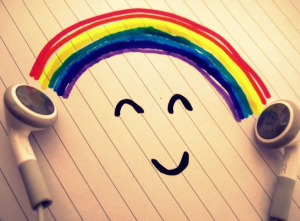 Some couples prefer to dance to upbeat songs; this will require more work in learning a fast passed dance for the song, so make sure you find an instructor who is capable of teaching a dance for this type song. Some of the most common fast passed first wedding dance songs are listed below:
JAMES BAY – LET IT GO
STAND BY YOU – RACHEL PLATTEN
BEST DAY OF MY LIFE – AMERICAN AUTHORS
YOU ARE THE BEST THING – RAY LAMONTAGNE
LITTLE TALKS – OF MONSTERS AND MEN
SAFE AND SOUND – CAPITAL CITIES
ELECTRIC LOVE – BORNS
I BELIEVE IN A THING CALLED LOVE – THE DARKNESS
LOVE ON TOP – BEYONCE
GORGEOUS – X AMBASSADORS
DANCING IN THE MOONLIGHT – KING HARVEST
CHASING CARS – SNOW PATROL
SHOTGUN RIDER – TIM MCGRAW
HOME – EDWARD SHARPP AND THE MAGNETIC ZEROS
MARRY YOU – BRUNO MARS
TRULY MADLY DEEPLY – SAVAGE GARDENS
TAKE MY BREATH AWAY – BERLIN
LEARN TO DANCE
Choosing and learning a song for the first wedding dance can be a great way to bond with your partner before the big day! To learn beautiful routines from some of the best wedding dancer instructors contact Windy City Wedding Dance for a consultation!
REQUEST A CONSULTATION
[contacts_form]