Intimate Chicago Wedding Venue 2015
In less than 1 month 2015 and 2016 wedding couples will be on the hunt to book their Chicago Wedding Venue . It's like the great race to snag that one date that works for your Mom, Dad, Aunts, Uncles, and friends. Weddings today have grown to a 70 Billion dollar industry. I always say if it's for a Chicago wedding just add an extra 0. The DIY craze has helped millions of brides cut costs, but at the end of the day it's just plain expensive to feed all those people and book a wedding venue. So where do bride and grooms experience the largest expenses.
10 Biggest Wedding Expenses
WEDDING VENUE

FOOD

HONEY MOON

THE RINGS

PHOTOGRAPHY

FLOWERS

THE DRESS

THE DRINKS – DEPENDS ON WHO YOU INVITE

THE MUSIC

THE STATIONARY
On the 10 Biggest Wedding Expenses list, the number one expense is the Wedding Venue.
So how do we cut the costs? If we find the right Chicago Wedding Venue with a reasonable rate, we can cut a significant amount of our wedding budget in half. Where do wedding venues stick it to you? The required catering at $80 to $100 per person is what exceeds our expectations. At Windy City Wedding Dance we offer a blank canvas to DIY. What does our Chicago Wedding Venue offer? Our space is 1050 Sq Feet with hard wood floors and an amazing view of Grant Park. We have a speakers that fill up the room that can play music directly off of an IPOD, Computer, or Smart Phone. We have a bathroom on site. You can either rent the blank canvas or we can help provide the vendors and caterers and wrap the costs into one. We are flexible and know how important it is to try to save for your future after the wedding.
Our wedding venue at Windy City Wedding Dance is located at 410 S Michigan Ave in the heart of downtown Chicago. Our beautiful lights offer an amazing glow in the evening and can be dimmed on site for your preference. We use the Nest Thermostat to control our air and heat and this can be set and programmed to deliver your desired temperature at any part of the day. We have 14 chairs on site that can be removed or kept inside for your wedding day. The floor to ceiling windows offer an exhilarating view while letting in natural sunlight during the day.
Our wedding venue is located inside The Fine Arts Building and historic building in Chicago that was once a horse carriage manufacturer. The history behind the building is significant to Chicago and stand as one of the only man operated elevator facilities left in Chicago. Your guest can explore the magic of the fine arts building from top to bottom checking out original murals from the late 1800's
Our Chicago Wedding Venue offers an intimate setting at Windy City Wedding Dance and you can feel the magic inside the studio during your walk through tour. Right across the street is the Congress Parkway Plaza with some of the most amazing landscaping and statues to take your wedding day photos. If you are looking for one place to hold your ceremony and wedding reception, we can accommodate both. Walk thru tours of our Wedding Venue are offered 7 days a week.
The magnificent mile is only several blocks away from Windy City Wedding Dance and Chicago's top hotels surround the area. If you head south on Michigan Ave, The Blackstone and The Hilton, are just steps away from our Chicago Wedding Venue. Restaurants and taxis surround the streets, and the wedding venue is accessible via CTA and public transportation for easy access from the local guests. Check out the Art Museum, the Aquarium, and The Field Museum just minutes away for guests to enjoy while visiting from out of town.
We work with wedding couples daily and love to help them achieve their dreams by providing a venue or helping them with their first dance. We are Chicago's number 1 Wedding Dance Specialist leading the way in customer service and quality. We offer ballroom dance lessons 7 days a week and offer a variety of dance styles. Our wedding dance lessons are offered in affordable packages that help wedding couples achieve their vision for their upcoming wedding. You can see what we are up to at Windy City Wedding Dance by liking our facebook fan page or following us on Twitter.
[actionbox color="primary" title="TAKE A TOUR CALL 312-725-4198″ btn_link="https://windycityweddingdance.com/event-space" btn_color="default" btn_size=small"" btn_icon=" fa-envelope" btn_external="0″]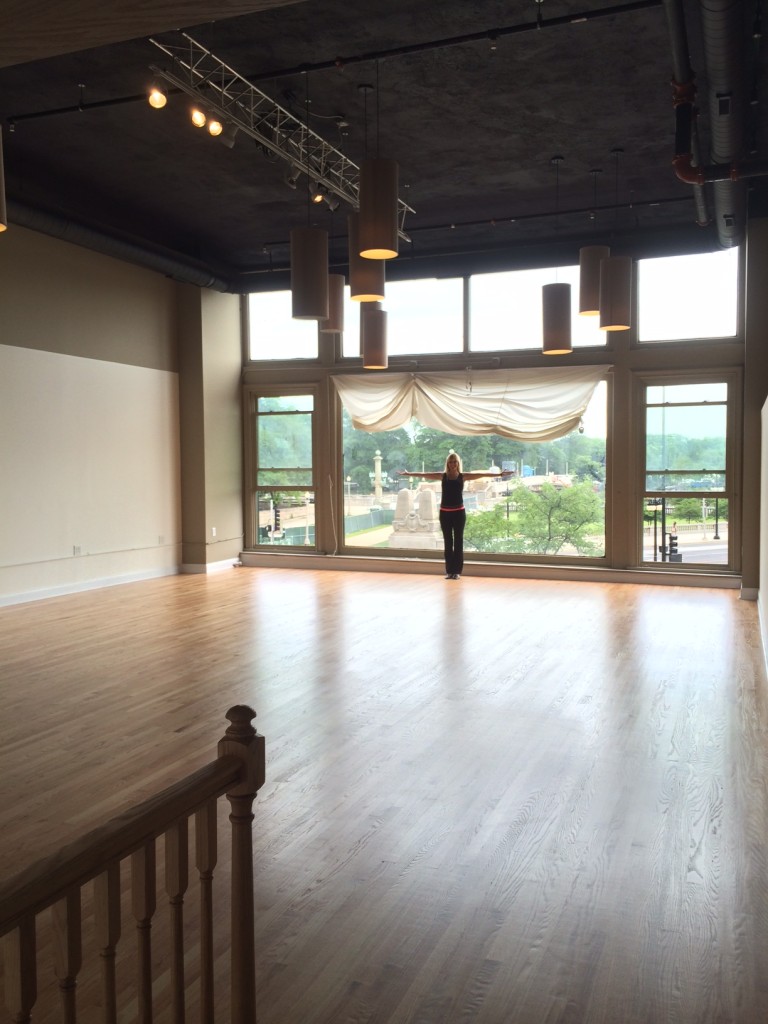 [actionbox color="primary" title="To Book Now At Windy City Wedding Dance" description="Request Dance Lesson Today" btn_label="Click Me!" btn_link="https://windycityweddingdance.com/book-today" btn_color="default" btn_size=small"" btn_icon=" fa-envelope" btn_external="0″]