Best Wedgie Free Panties for Dance Yoga Exercise
I'm just going to have to blunt about this topic. Do you suffer from a constant wedgie? Well you're not alone and you don't have to live your life like this anymore. I never thought I would write about underwear but it's not fair to let others continue suffering.
How It Started
For me it started in my high school years. I specifically remember having major issues with my gymnastic uniform. It was the worst during my floor routine. I would dread the feeling as I set myself up in the corner. As soon as I would start to pick up speed, my leotard would shift and I could feel the wind on my cheeks. By the time I finished flipping through the air my underwear were completely exposed to all my peers and the audience. Having a wedgie was just something I accepted. In my 20's and early 30's, I tormented myself with thongs to avoid panty lines. So now I was giving myself a wedgie on purpose. It was just downright awful and painful wearing these.
Best Wedgie Free Panties for Dance Yoga Exercise
Fast Forward, today I am a professional ballroom dance teacher and a dedicated Yogi. The secret weapon in my underwear drawer are SOMA Vanishing Edge Underwear. These are a total game changer. They are made for woman with curves, not 12-year-old Victoria Secret Models. These are wedgie free underwear and they cover your entire backside. They do not move or shift while in motion. They are so comfortable, I forget I even have them on. Normally they range from $15.00 to $18.00 dollars a piece but they have sales from time to time. I just caught the Semi-Annual Sale and walked out with 10 pair for around $50.00. It was 70% off today. I have worn them during professional ballroom dance competitions, circuit training, lifting, running on the treadmill, yoga, dance, and more. You can kick your leg up or do some jumping jacks. Those suckers don't move.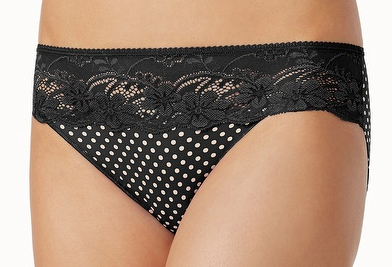 They come in several different cuts. I liked the hipster with lace the best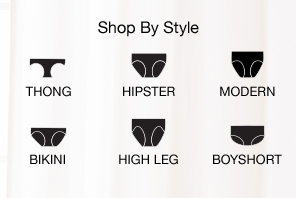 Great For Corporate Office
What I also really like is they show absolutely no panty lines. I would normally wear thongs to work to avoid this. I was embarrassed about wearing my granny panties. These vanishing edge underwear are perfect for the office. They are wonderful with skirts, dresses, slacks, jeans, or suits. They are no hassle even with tights and panty hose.
Wash and Care Instructions
I now treat my undies like a fine investment. You should hang these up to dry. They have a textured piece on the inside lining and will melt or deteriorate in the dryer if exposed to heat.
Now I can just focus on my dancing and not my wedgie. No doubt these are the best wedgie free panties out there. I hope you share this article with another woman in need. These underwear changed my life and they can change yours too!