1 Drop in Class for Free
Just TIP the Rock Star Dance Instructor
Try a Beginner Level Salsa or Ballroom Class
Don't worry, we love dancing and want to share it with you.
Based on availability.
Adult Dance Classes Near You
Come alone or as a couple. Our environment accommodates all students giving everyone a chance to dance with one another. Group adult dance classes offered at 410 S Michigan Avenue.
Ballroom Dance Classes
The perfect dance class for beginners to try NEW styles of dance.
Salsa Dance Classes
Heading to South America or Central America? Try knocking this dance style off your bucket list. Beginner Salsa Classes offered monthly.
Performance Team Classes
Check our performance based dance classes. Students get the opportunity to perform all around Chicago.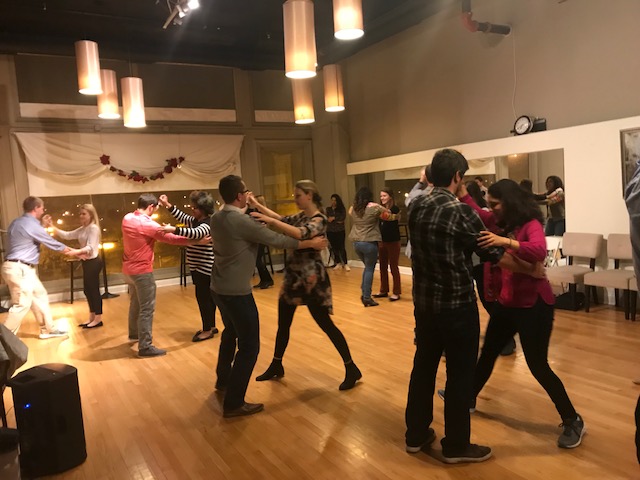 Dance Classes Chicago
Visit us at the historic Fine Arts Building for a dance class over-looking Michigan Avenue and Grant Park. In 2017 we have expanded our group class program to include the following: Beginner Ballroom, Beginner Salsa, Intermediate Level I Salsa, Intermediate Level II Salsa, Dance Fitness, and Yoga. Dance Classes are offered on Tuesdays, select Fridays, and a few Saturdays. Our most popular dance classes are beginner ballroom and beginner salsa.
Have any questions we can answer. Contact us below and write us a message. We would love to hear your thoughts on group class.
BENEFITS OF DANCE CLASSES
Learning to dance in a group class environment has benefits. By dancing with everyone in the class you experience something new with each partner. The leader must learn to adapt to each partner adjusting his style. The follow must learn how to adapt to the leader. In group class we break down the steps for the lead and the follow so each person knows their steps. The we put the steps together and then dance as a group to the music.
We will teach you the basics and fundamentals of dancing and look forward to watching you progress your dance skills weekly. We provide a fun and exciting dance class program. Ever thought about trying a dance class but you aren't sure which dance to choose? That's ok our Beginner Ballroom Dance Class covers a new dance every week for four straight weeks. Each night you will be introduced to a new and exciting dance during you dance class. During dance class we rotate partners during the entire duration of the class. We find that when we rotate our students learn the best. There are definitely benefits to having good group dance class attendance. We find that when our dance classes have good attendance, the students learn quicker and retain more information. We like to call this muscle memory. We don't want you to have to learn the same steps over and over, we want to see you succeed and achieve your goals during your dance classes.
Are you looking for a dance class that progresses to the next level? We offer a beginner level Salsa Dance Class. Complete the beginner level salsa dance class and work your way up to our Intermediate level Salsa Class.
These may seem like silly topics but having great hygiene and fresh breath makes dance class enjoyable for everyone. If you are feel like the room is to hot just let your instructor know. We have a state of the art thermal system and can help you with all of your needs.
What's the reason your interested in taking a dance class in Chicago? Are you looking to meet new people? Have you been asked to attend a special event and you are hoping to get some pointers? Is this something you have done in the past and enjoyed? We see all kinds of reasons for people taking dancing classes and we want to help you achieve your goals.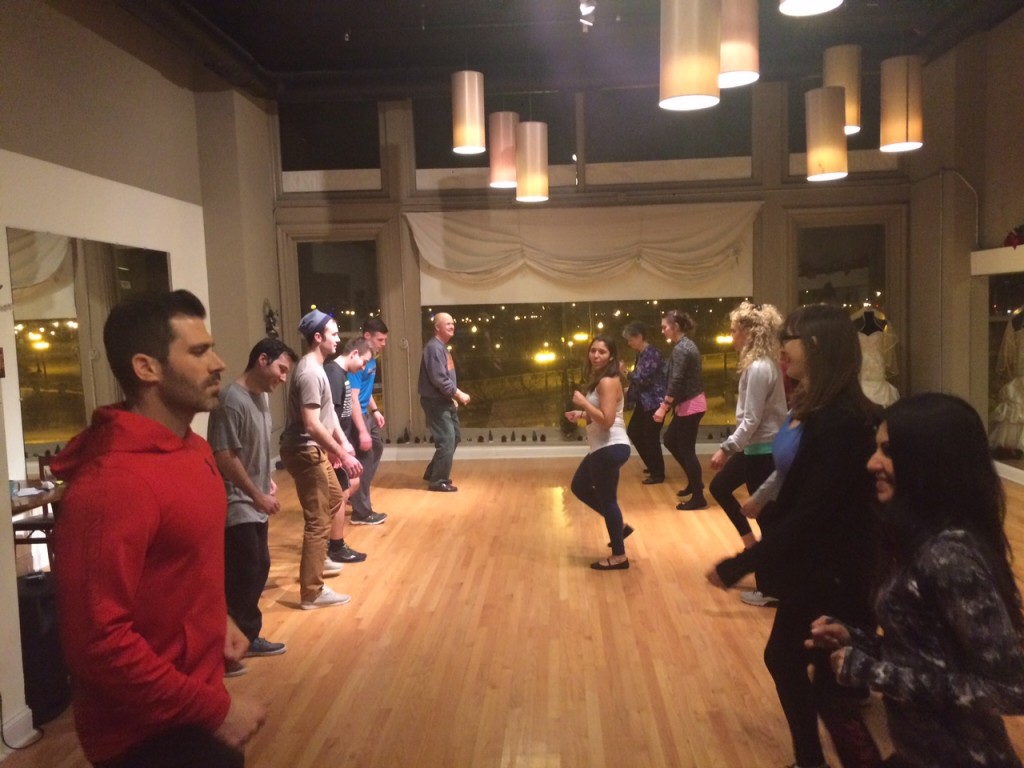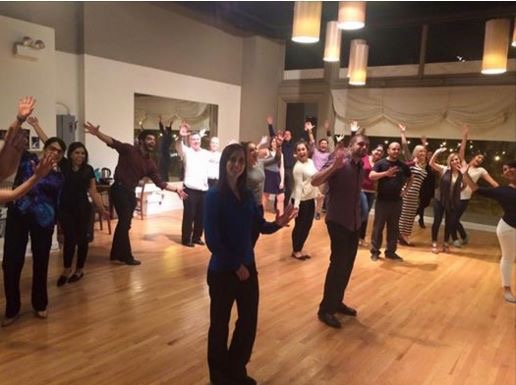 QUESTIONS ABOUT DANCE CLASS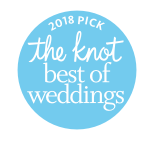 Request  MORE info on DANCE Class
Windy City Wedding Dance from Amanda Nicole Banton on Vimeo.
Do you have an interest in taking dance classes? Welcome to the Windy City Wedding Chicago Dance Class Program. Our adult group class program is perfect for anyone who has always wanted to try a dance class. Come out and experience the joy of Salsa Dancing and Ballroom Dance Classes. We are offering dance classes several nights a week right in the heart of downtown Chicago on Michigan Ave.