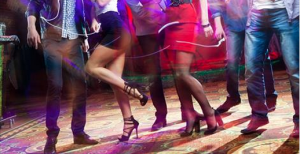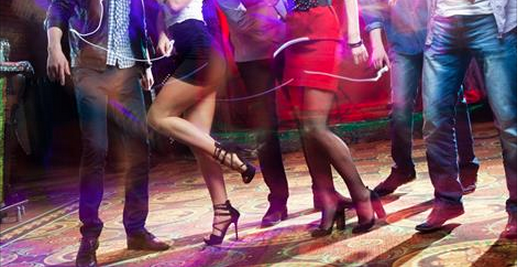 Latin Cardio Class Tuesdays 3:30pm – 4:30pm
There's nothing like getting in a great workout while dancing to awesome music and hanging with the coolest people. Come try our Latin Cardio Class this week or next week where we are covering dances like Bachata, Salsa, Merengue, Cumbia, Samba, Rumba, Bolero, Swing, and more. This class is made up of a fun group of gals and guys who want to sweat while learning the technique of Latin dancing. Some of our ballroom dances require a lot of cardio even when your dancing with a partner. Train to burn some extra calories, become a better dancer, or just have some good old quality time with the staff from Windy City Wedding Dance.
In addition to our Latin Cardio Class on Tuesdays we offer a full group class program on Tuesdays, Fridays, and Sundays. Whether you are coming alone or with a partner our group dance classes are structured to accommodate any relationship status. Throughout the class we switch our dance partners and rotate to make the class exciting for everyone. We offer a variety of dance styles in our dance class program. Interested in learning to ballroom dance after work? Our classes are help at 7pm and 8pm. Each dance class is 60 minutes. Our group classes are exclusive to our Michigan Ave location in the Fine Arts Building at 410 S Michigan Ave. Our group classes are taught in 4 week segments. If you're searching for ballroom dance classes near me in Chicago come give us a try. We want to make sure we have the right program for you.
Types of Dance Classes
Beginner Ballroom Dance Classes – Offered on Sundays, Tuesdays, and Fridays

Beginner Salsa Dance Classes – Offered on Sundays, Tuesdays, and Fridays

Intermediate Salsa Dance Class – Offered on Tuesdays

Latin Cardio Dance Class – Offered on Tuesdays
[actionbox color="primary" title="To Book Now At Windy City Wedding Dance" description="Request Dance Lesson Today" btn_label="Click Me!" btn_link="https://windycityweddingdance.com/book-today" btn_color="default" btn_size=small"" btn_icon=" fa-envelope" btn_external="0″]
[contacts_form]