Will Your Wedding Dance Go Viral
During yesterday's dance lesson I was asked on several occasions if I saw that wedding dance video? Oh yes, I saw it and it was amazing. The first question I asked myself, "How on earth did they get all those guys together at the same time to practice and rehearse?" Then I said to myself, "Well most guys get together every sunday to watch football, so maybe it wasn't that hard after all."
The Story We Got About The Wedding Dance
Well this is definitely how rumors get started, but I'll give it a shot. My client works with a relative of the bride and groom from this video. The relative was actually at the wedding and she said it was amazing. This groom can dance! She said both the bride and groom are dancers and from what I can tell, so are most of these groomsmen. I have to say my favorite parts were the Latin number and of course the Country Dancing. My client works at Northern Trust. Her coworker that attended the wedding explained that the bride and groom are from Illinois. I'm proud to say that the state of Illinois holds one of the best wedding dance performances yet! Will you be next? Will your wedding dance go viral?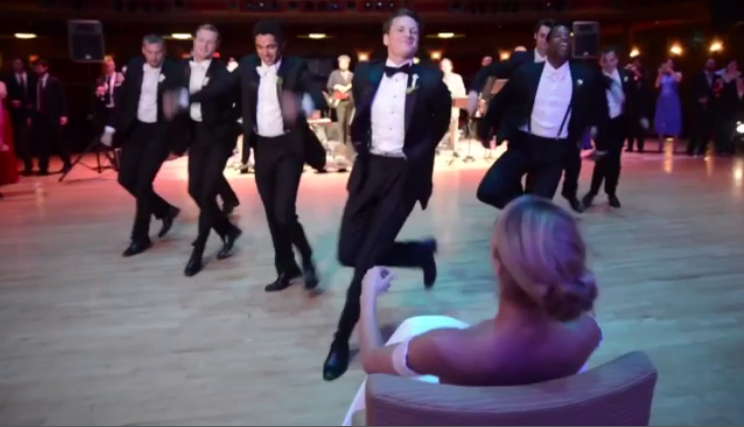 I CAME IN TOO HOT
Ok I hope you have all watched this commercial of the couple who is dancing to the finally song in Dirty Dancing, I've Had The Time of My Life. It's hilarious! Believe it or not we get 4 to 5 couples who want to do something very similar each year. They want to take dance lessons and embrace their inner Patrick Swayze and who can blame them? Patrick Swayze is a stud. Everyone should learn to Mambo.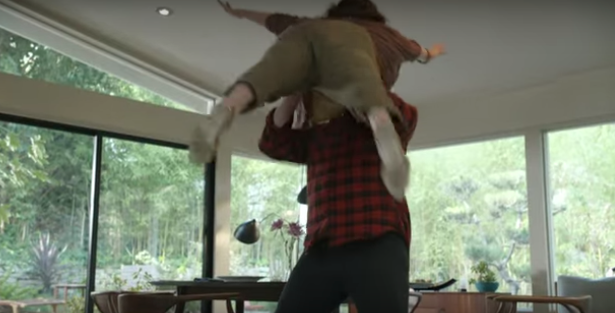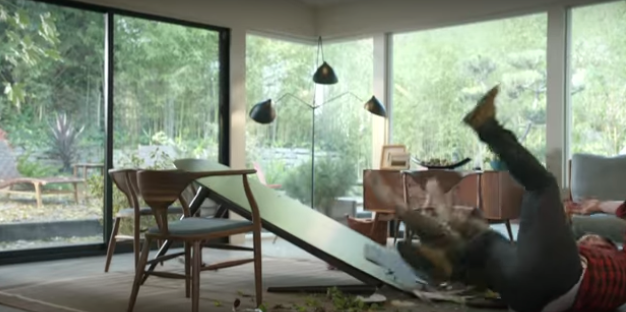 How To Get An Epic Wedding Dance
Let's be honest, if you want to perform then you have to train like a performer. Cirque Du Soleil dancing is serious. Come in for a consult and bring all the music you are considering. Lets talk about your vision, how many people will be involved, and how much time you can put towards you wedding dance performance initiative. Many dance styles come from ballroom and social dance. It's all just a matter of weight change through your body and feet. Your wedding dance studio needs to get a feel for your ability. If you have trouble with balance, then we need to start working on exercises to increase and improve your flexibility, strength, stamina, core, and balance. Dancing is a hidden form of fitness. For example, if you tell me to go outside to a high school track and run around for 4 miles, I would be miserable. If you tell me that we are practicing and rehearsing for 3 hours of dance, I wouldn't dread it a bit. It's so much fun, meanwhile I am getting in shape.
Will Your Wedding Dance Go Viral.
Have reasonable expectations. You will get out exactly what you put into the dance. Don't come in expecting to knock this out in one week. With hard work and dedication, you will have your wedding reception roaring with excitement. Who knows maybe your wedding dance video will go viral and you'll be the next ones to be featured on CNN.
Start Early With A Dance Class For Fun
Warm your feet up with some ballroom dancing or salsa. Taking a dance class is a great way to start practicing for your first dance. Learning to count music is a skill you will need if you plan on executing a choreographed wedding dance. Start with the basics and work your way up. By the time you're ready to start your wedding choreography, you'll be ahead of the game. Take a beginner ballroom class so you experience dance styles like Rumba, Cha Cha, Swing, Foxtrot, Waltz and more. Salsa is also an amazing dance to learn and you can use salsa in many social dance settings.
Learning to dance together is voted our clients favorite activity during the wedding planning phase. The wedding tasks never end like picking out invitations, linens, food tasting, wine tasting, visiting receptions halls, getting your marriage license, checking out florist, hiring an officiate, getting the tux and wedding dress, dress fittings, getting your wedding shoes, buying gifts for the groomsmen and bridemaids, arranging the seating charts, arranging transportation, planning bridal showers, wedding showers, bachelor and bachelorette parties, hotels, flights and more. Now that's just exhausting. No wonder people sleep for the first 3 days of their honeymoon.
We love to share our experiences as wedding dance specialist. Windy City Wedding Dance is Chicago's top wedding dance studio with one of the coolest spots on Michigan Avenue. Wave to Chicago and tourists from our second floor location in the Fine Arts Building at 410 S Michigan Avenue. It's not unusual to see folks standing across the street admiring you from afar.
If you interested in taking dance lessons for a special event in Chicago or preparing for your wedding dance, we teach private dance lessons as well as group classes. Looking to make a big splash? Will you wedding dance go viral? That's up to you.
[actionbox color="primary" title="To Book Now At Windy City Wedding Dance" description="Request Dance Lesson Today" btn_label="Click Me!" btn_link="https://windycityweddingdance.com/book-today" btn_color="default" btn_size=small"" btn_icon=" fa-envelope" btn_external="0″]
[contacts_form]
Google