Things to Know When Starting Dance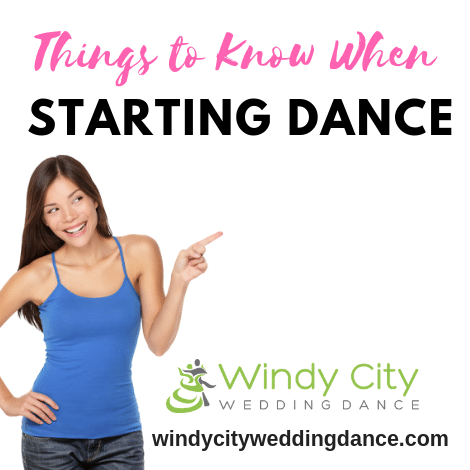 Have you been thinking about starting dance? I'm sure you have many questions and want to prepare before you walk inside a dance studio. Here are some useful guidelines that will help when starting dance for the first time.
Be Open Minded About Starting Dance
Be kind to your self when starting from scratch. Make sure your expectation for day one is fair. Did you find the dance studio and make it on time? If you said yes then you're already a dance teachers favorite kind of student. Dancers come in all different ages, colors, shapes, and sizes. Be ready for a challenge but stay open minded if your not the best student in class. Be grateful and learn from your classmates.
Know Why You Are Starting Dance
Were you looking for something to do in your free time? Have you been told by your doctor you need to start exercising? Are you recovering from a bad breakup? Is dancing something that has been on your bucket list? Starting something new can be scary and overwhelming. Typically dance environments and dance studios are full of supportive folks who love music and the arts. Don't forget why you are starting dance and keep you focus simple in the beginning.
Research Where You Are Starting Dance
Dancing shouldn't be a chore and shouldn't be too far away from home. Start by searching "dance lessons near me," in your google search engine. You should be able to see a list of dance studios in the maps and some organic listings. Pick several dance studios and see which dance classes interest you. Is starting dance right away an important factor. Check out the dance schedules for the best days and times. Next make sure you are checking the google and yelp reviews to see how many people would be willing to put their name on the line for the dance studio.
Put Some Thought Into What Dance Styles Intrigue You
Have you always dreamed of trying tap dancing or ballet or are you a loyal and committed fan of dancing with the stars. If your goal is to sweat when starting dance, then you might consider an exercise based dance class like Zumba. If you dreamed of Waltzing through Vienna then your should find a ballroom dance studio near by. Try more then one dance style. They are like significant others are never the same.
Find Out What You Should Be Wearing to Dance Class
Well we might not be the best dancer but feeling your best when you walk into class is important. Depending on when you're starting dance, you should be able to go get the right equipment, shoes, or clothes to be your best. If you are starting ballroom dance you can ask for recommendations on where to purchase shoes from your local dance studio. Some dance classes are fitness based so you can wear your sneakers to dance.
Don't Give Up Stay Committed
Its easy to get home from work and then put on our PJ's and turn on some Netflix. If you know that this a weakness, don't go straight home go get a cup of tea, read a book. Take your clothes with you to work. Good habits take some time to develop and after 6 weeks or so you'll be ready for next dance class.
We hope you enjoyed reading our guidelines from our latest blog at Windy City Wedding Dance. You can find us located in the downtown Chicago Loop. Our dance studio easily accessible from River North, Streeterville, Gold Coast, Lincoln Park, West Loop, and Lake View neighborhoods. At Windy City Wedding Dance we specialize in private ballroom dance lessons and dance classes helping prepare our clients for social occasions, special events, and weddings.