It's hard to believe the holidays are already upon us, and what better way to celebrate than with the gift of dance? At Windy City Wedding Dance of course! Everyone loves receiving gifts, and we here also love giving gifts; so, lets work together and make this holiday season one to remember for a lifetime. While gifting the latest gadgets or fashion pieces is always welcome, there are gifts that won't tear after a year or malfunction in a couple months, it's experiences that make a true and lasting impression in the heart and mind like the gift of dance.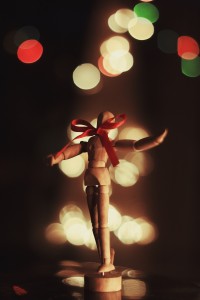 We here at Windy City Wedding Dance want to help you this holiday season by upping your gifting game with our wide selection of dance lesson packages; and as you may have already heard, we're spreading the love of the holiday season with some pretty awesome deals you can find even now after the Black Friday and Cyber Monday madness. Whether you're looking for private Wedding Dance lessons, Introductory lessons, Group Classes, Salsa Party tickets, or want to hand pick your lessons via A la Carte, we've got you (and everyone on your Christmas list) covered; and lets be real, you won't find a better deal in Chicago. You can never go wrong with the gift of dance.

Windy City Wedding Dance Gift Certificates are now available! Celebrate with the gift of dance!
While we specialize in 'wedding dance', you don't need to be engaged to take classes with us, in fact, you don't need to be in a relationship to experience the pure joy of dance. We offer so many different options, we're positive there's the perfect gift for everyone; and with the amazing deals we're running, feel free to treat yourself too! Whether you're looking to surprise that special someone with private dance lessons or take your best friend out for our group classes, a good time is just a few clicks away; check out our special deals here!
The holiday season is already in full swing, we want to help you find the perfect gifts that won't rip, tear, or break and will be an experience that'll warm the heart and create priceless memories for years to come with the gift of dance. For the perfect moment, Windy City Wedding Dance.
Have questions about our 2016 Holiday deals? We'd love to hear from you and help upgrade your gifting game with the gift of dance.
Error: Contact form not found.