Wedding Dance Lessons Info Graphic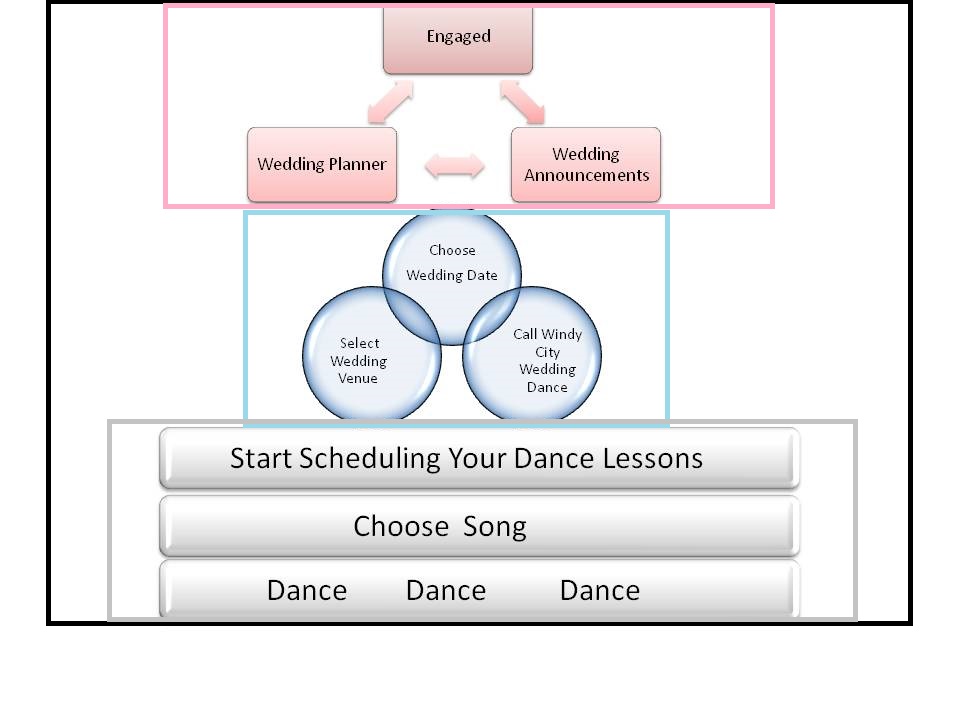 We understand that some of our clients are visual learners. We created this Wedding Dance info graphic to help you with your planning and preparation for scheduling wedding dance lessons.
Timing is key when you are preparing for a wedding. Ballroom wedding dance lessons are being more and more popular. Our recommendation is to get everything scheduled out in advance and make changes if needed as you go. As we approach the spring and summer months the popular times after work and weekends book up fast.
Many of our clients say that this is one of the most exciting parts to planning a wedding and many find that it becomes a life long hobby. At Windy City Wedding Dance, we offer introductory wedding dance lessons that help share the fundamentals and basics with our Wedding Couples. We specialize in the first dance using ballroom dance as our foundation. Through creativity and collaboration we come up with a customized dance for each couple. We listen to the wedding dance song and offer a number of options and dance styles based on the song selection.
We offer dance lessons in Chicago neighborhoods such as River North, West Loop, South Loop, and Lincoln Park. We are available by appointment only and teach 7 days a week. If you are interested in learning more about ballroom dance for your wedding or just a hobby please contact us below through our contact form.
By Jessica Mays 2.22.14
[contacts_form]