How Did Our Wedding Dance Couples Meet
Love is always in the air at Windy City Wedding Dance. With over 100 clients walking through the door every week, its always interesting to get to know more about our love birds as they work on their first dance. So how do you think people meet a significant other in 2015? Here is what our clients are saying and a little more about their love story.
How Did Our Wedding Dance Couples Meet
Its not unusual to hear from a wedding dance couple that they met back in college. Many of our sweethearts met at their university and have traveled to a new city together to start their lives in the Windy City of Chicago. Chicago is an amazing city with many large corporate headquarters, perfect for those who are looking to grow in a large company atmosphere. For those who are looking to start with a company from scratch, Chicago is one of the hot beds in the country for tech startups. With companies like United Airlines, Groupon, Career Builder, Linkedin, Classified Ventures, Walgreens, and Google, our wedding couples can pursue amazing careers in Chicago and start their journey in life. We get to learn a lot about our couples. We find out what they studied in school, what they like to do for fun, if they played an instrument, what kind of music they like, and more. This week we've already had 3 sets of highschool sweethearts.
How do some of our other couples meet? Another common answer we hear is they met at a wedding. Isn't that romantic? One of our clients met his fiance through a friend at a wedding. He then looked her up and sent her a message on facebook. She eventually met him and now 2 years later they will be the tieing the knot in 2 weeks.
The most common answer we get today is that our couples are meeting via technology. This includes popular dating websites like Ok Cupid, Eharmony, Jdate, and Match.com. The more we interact with couples the more I realize that technology can play an amazing role in finding candidates with simular interests. Isn't that what we do when we date someone? We are essentially interviewing them. Sometime these interviews can last for a few years to a decade. As we interact with these amazing clients everyday, you can see that a great number of these couples have so much in common. Over 90% of the time their interests, behaviors, and taste in music are very much alike. Many of them even share simular careers or graduated with like degrees.
We love learning about the chemistry and history about each one of our weding dance couples. You can feel the loving energy in our dance studio. Many of our wedding clientel truly enjoy working on their first dance and have found great joy in learning to do something together. Dancing is a conversation between 2 people without words and it takes a different type of listening. Some would refer to this as physically listening to their partner. Dancing is a magical experience and we are thankful to share this with our soon to be bride and grooms.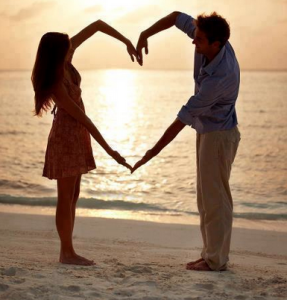 [actionbox color="primary" title="To Book Now At Windy City Wedding Dance" description="Request Dance Lesson Today" btn_label="Click Me!" btn_link="https://windycityweddingdance.com/book-today" btn_color="default" btn_size=small"" btn_icon=" fa-envelope" btn_external="0″]
[contacts_form]