Capture Your Wedding Dance
This morning I woke up to the sound of shovels scraping across the sidewalks, attempting to remove the snow away. I picked up my phone to check a few emails and I did my morning Facebook observation. As I scrolled down the page I see this major shift in how we post and what we post. We used to document how many beers we were consuming or we would take pictures of our dinner. We called them status updates and they were mostly about ourselves, then came the selfie. The selfie is a great way to capture that perfect hair day that we just can't duplicate. As we continue to fast forward in our facebook world, I have noticed another significant shift. We are now capturing video of our own or posting other's video content. Our technology today makes it easy to grab a clip from our smart phone and upload it to YouTube or Facebook. When I scroll down my feed 70% of the posts are video.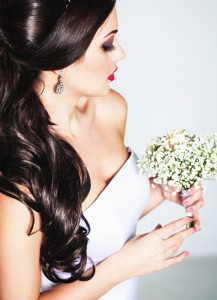 I knew once I got out of bed this morning I would be blogging, but I hadn't finished putting my thoughts together until I started making the connection between videos, ballroom dance, and weddings. After continuing my research this morning I found that wedding couples in 2014 spent roughly 1.1 billion dollars on wedding videography. Typically a wedding couple will go down the list like the one below and will start knocking off services that just can't make the budget. In our line of business, wedding dance lessons, we have to ask specific questions to ensure our clients are able to get their first dance captured in one capacity or another. We find that hiring a videographer is a want to but not a must have for all wedding clients. We ask our clients if they will have a photographer. We ask them how many photographers will be on site. Typically they answer that there will be 2 people shooting the wedding. We also ask if they will be have a videographer. Todays wedding videography is off the charts. The footage is absolutely amazing. After the final edits, it feels like you are watching a movie. If our couples says they have not hired a videographer, we encourage them to assign a responsible person from the wedding party to capture this on a smart phone if possible.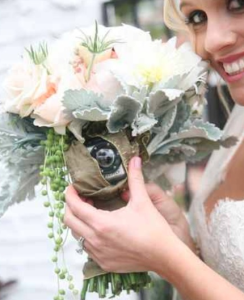 Capture your wedding dance. We believe capturing this footage in a still and video format is important for our wedding clients. In addition to grabbing this footage on a phone, we believe there is another away to have a major cost savings if needed. Recently we purchased the GoPro Hero4 Black. The set up was relatively simple. A few weeks ago we spent a day outside playing in the mid 60's temperature, capturing footage all over Chicago. After several days of editing and playing, we created a mini movie clip. As I taught my clients that week, I started asking the couples if they wanted to see the video? As I was showing the video and talking about our new toy, I realized that most of our clients have a GoPro or access to a GoPro. I immediately made the recommendation to purchase a tripod and set up the GoPro to capture the wedding dance. The newest elite version of the GoPro films in 4-K and the footage is flawless. Our clients spend weeks working on their first dance. Some take private ballroom dance lessons. Other will take private dance lessons in addition to dance classes. At the end of the day taking the wedding dance lessons will pay off especially when you see your video and pictures. We believe that capturing your wedding dance is important and something you will cherish for years to come.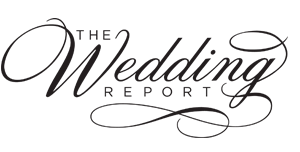 WEDDING SERVICES LIST
Dress Accessories
Tuxedo/suit/other Accessories
Tuxedo/suit/other Rent/purchase
Wedding Dress/es
Hair Service
Makeup Service
Manicure & Pedicure
DJ Live Band Musician/s, Soloist, or Ensemble
Boutonnieres, Corsages
Bridal Bouquet
Bridesmaid Bouquets
Event Decorations
Event Flower Arrangements
Event Table Centerpieces
Flower Girl
Flowers Flower Petals
Gift/s for Attendants
Gift/s for Parents Tips (for all services)
Wedding Favors Ceremony
Programs Engagement Announcements
Guest Book Invitations & Reply Cards Postage
Reception Menus
Save the Date Cards
Table Name and Escort/place Cards
Thank You Cards
Engagement Ring
Wedding Bands
Digital or Photo cd/dvd
Engagement Session Prints and/or Enlargements
Traditional Leather Bound Album
Wedding Photographer
Wedding Videographer
A La Carte Services Day of Coordinator
For Getting Started
Full Service Month of Direction
Ceremony Officiator
Event Accessories
Event Bar Service
Event Food Service
Event Location
Event Rentals
Hotel Room for After Reception
Limo Rental
Other Transportation
Rehearsal Dinner
Wedding Cake/dessert
[actionbox color="primary" title="To Book Now At Windy City Wedding Dance" description="Request Dance Lesson Today" btn_label="Click Me!" btn_link="https://windycityweddingdance.com/book-today" btn_color="default" btn_size=small"" btn_icon=" fa-envelope" btn_external="0″]
[contacts_form]