2015 Wedding Song of Year
Let us introduce ourselves, if you are seeing us for the first time, we are Windy City Wedding Dance, Chicago's favorite wedding dance specialist. We are a ballroom dance studio that offers a variety of services including wedding dance lessons, ballroom dance lessons, and chicago dance classes. Our headquarters are conveniently located in the South Loop at 410 S Michigan Ave and we can be easily accessed from neighborhoods like River North, West Loop, River West, Lakeshore East, Gold Coast, Lincoln Park, Lakeview and more. We are committed and our passion drives us to be being Chicago's industry leader in ballroom, latin, and wedding dance. Our satellite locations include Naperville and Lincoln Park.
2015 Wedding Dance Season
As we head into this years wedding dance season, we will be posting about 2015 trends. Some of our popular topics include our dance studio's most requested wedding songs, popular ballroom dance styles used for a first dance, tips for brides and grooms preparing for their wedding dance, do's and don'ts on the dance floor, and best practices when learning how to ballroom dance.
2015 Wedding Song of The Year
Leading the way as the most requested song in 2015 is Ed Sheeran with "Thinking Out Loud." In mid February he leads the way with 4 couples preparing with this song for their first dance. Our wedding clients, who are considering taking dance lessons, typically come to the studio with a few songs in mind. It just so happens that the lyrics to this hit, by Ed Sheeran, have brides convinced this is their love song. Ed Sheeran talks about love and passion as the years pass by. When we listen to the lyrics of the second verse, it speaks to what we all want in our future. We want someone to love us through our golden years. How can we keep the fire burning years later? The song goes like this.
"And darling I will be loving you until we are 70
And baby my heart could still fall as hard as 23
And I'm thinking about how people fall in love in mysterious ways
Maybe just the touch of a hand. Well Me- I fall in love with you every single day
And I just want to tell you I am"
It wasn't just those lyrics that had these brides convinced. Did anyone see that hot steamy dance number on YouTube? It was one of our wedding dance clients that told me I had to see the video. After that night at work, I pulled up YouTube video and watched. I think many of us secretly desire to dance with someone we love this way. I definitely fall into that category.
Ok, I get it ladies, let's do it. Who wouldn't want someone to hold us like that passionately and draw us in with pure desire? Ok so here is the constant, every bride loves the lyrics and wants to dance with their groom like the video, but I think we all know secretly know that your parents and grandparents may have a stroke during your first dance. If you notice in the video she is wearing lingerie and they are dancing by themselves. This first dance would require a costume change. A few of our brides have asked me what dance style are they using in their number? This is what we call open choreography. It's a fusion of dance styles. We recognize several different ballroom dance styles combined with modern dance.
Let face it, at the end of the day we want to our man to hold us passionately on the dance floor. At Windy City Wedding Dance its more than just learning how to dance for your wedding. The sport of ballroom dance is a partnership and we can't do it without each other. We depend on one another just like a marriage. You've heard the saying "It takes 2 to Tango." That is correct it takes 2 willing parties to work together to make something magical on the dance floor. You get lost in the moment and forget there is anyone else in the room. When is the last time you stared into someone's eyes for 3 minutes straight. Try that once a day then go back and read those Lyrics from Ed Sheeran.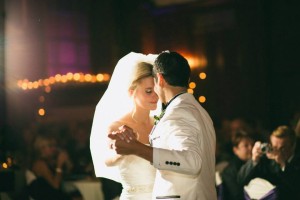 [actionbox color="primary" title="To Book Now At Windy City Wedding Dance" description="Request Dance Lesson Today" btn_label="Click Me!" btn_link="https://windycityweddingdance.com/book-today" btn_color="default" btn_size=small"" btn_icon=" fa-envelope" btn_external="0″]
[contacts_form]