Dance Classes VS Private Lessons
Thinking about dance? Are you trying to decide if you would rather take ballroom classes or private lessons? Both are fantastic ways to learn a new activity. Although you can learn in each environment, they provide a different dance experience. I recommend trying a dance class and a private lesson to see which best fits your preference. We offer both services at Windy City Wedding Dance. Here are some descriptions about what you can expect to find in dance classes vs private ballroom dance lessons.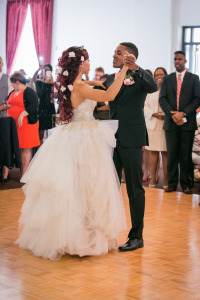 Private Dance Lessons
Private dance lessons can be just for you or you and a partner. During a private dance lesson you will be working individually with  a qualified dance instructor. Your dance instructor will find out more about dance interests and collaborate with you to set some goals. During your private lessons you will continue to build a foundation. Each week you will progress towards those goals. Some of the most common reasons our clients take private lessons include weddings, special events, looking for a new hobby, a date night with a significant other, or looking to become a better social dancer. Taking private dance lessons gives you that one on one attention that you can't get during a group class. Ballroom dance lessons improve posture and help build confidence. During your dance lessons you will learn to either lead or follow. This is an instrumental element of ballroom dancing or partner dancing. Some ballroom dance students grow to love the sport and continue on to compete in ballroom dance competitions. Students that take private dance lesson improve at a faster rate than group classes.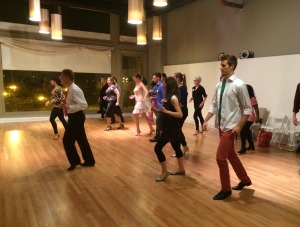 Group Classes
Dance classes are a great way to learn how to dance while meeting new people in a socially exciting environment. During group classes the students rotate throughout the class giving them an opportunity to experience dancing with new people. One advantage of taking group classes is cost. Although the cost is lower, you don't get that individual attention that you get in a private lesson setting. Adult group dance classes are beneficial for individuals that want to push them selves who may normally be shy. Everyone in class is usually starting at the same level which makes it fun for everyone. Our group dance classes are a great way to experience ballroom dance. One advantage of dance class is getting to test your skills with different partners. The lead role is very important and needs to be polished through practice. Taking a group class is a great way to supplement what you are learning during your private lessons. For clients who are preparing for a wedding I would not recommend relying on a group class to prepare your for your first dance. Private dance lessons are best for weddings. Dance classes are a great way to exercise, meet new people, and learn how to dance.
[actionbox color="primary" title="To Book Now At Windy City Wedding Dance" description="Request Dance Lesson Today" btn_label="Click Me!" btn_link="https://windycityweddingdance.com/book-today" btn_color="default" btn_size=small"" btn_icon=" fa-envelope" btn_external="0″]