Dance Like Susan Susan Is Smart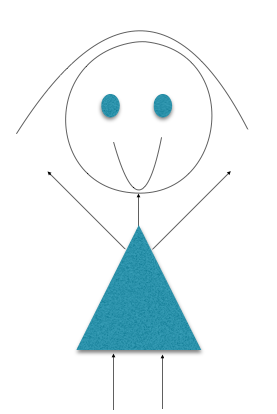 DANCE LIKE SUSAN
Dance like Susan. In order to learn how to dance you have to start acting like Susan. Susan is no dummy, nor does she have unrealistic expectations. Susan decided she wanted to learn how to ballroom dance. Susan called Windy City Wedding Dance and asked some questions. We recommended that Susan come to the dance studio and take an introductory private dance lesson so we could meet face to face and take her through the programs we have to offer. Susan came into Windy City Wedding Dance. We offered Susan some of these discounted packages for Valentine's Day
[row][one_half][actionbox color="primary" title="VALENTINES DAY SPECIALS 50% OFF" description="DANCE DANCE DANCE DANCE" btn_label="BUY!" btn_link="http://mkt.com/windy-city-wedding-dance/couple-holiday-dance-specials-hot-deals" btn_color="red" btn_size="small" btn_icon="#" btn_external="1″][/one_half]

Common Questions About Ballroom Dance
How many dance lessons do you think I will need
Should I take Private Dance Lessons or Group Classes
How long is each dance lesson
What dance styles should I learn
How much are dance lessons
How long will it take for me to learn how to dance
Answers From Professionals at Windy City Wedding Dance
How many dance lessons do you think I will need? They say it takes 10,000 hours to become an expert. We teach over 17 different dance styles. Dancing is like no other sport we have to learn more than one dance style or we won't be out on the dance floor very often. We recommend that our clients take 1 dance lesson per week.
Should I take Private Dance Lessons or Group Classes? We recommend trying both in the beginning. Some people love the social atmosphere of group classes. During our group classes we rotate partners. Each class is 1 hour-long. If you are looking for individual attention then we highly recommend private dance lessons. We find that our students who take private dance lessons learn quicker because of the attention they receive.
How long is each dance lesson? Dance studio's vary. A lesson can be anywhere from 30 minutes up to an hour. Our dance lessons at Windy City Wedding Dance are 45 minutes long. Our group classes are 1 hour each week.
What dance styles should I learn? We like to start with the common core dance styles. These are Rumba, Cha Cha, West Coast Swing, Waltz, Tango, and Foxtrot. These are categorized as American Smooth and American Rhythm dance styles. If our clients are interested in Salsa Dance, we recommend they learn Salsa, Bachata, Cumbia, Cha Cha, Merengue, and Zouk
How much are dance lessons? Dance lesson vary in each market. In Chicago dance lesson range from $70 to $150 per lesson. Most ballroom dance studio's offer discounted packaged for customers who buy more than one lesson at a time. Check out the package prices for best offers.
How long will it take me to learn how to dance? Everyone is different and learns at a different pace. We find that students who come in weekly retain the most information and can learn the steps much quicker.