My Father Daughter Dance in Heaven
On May 21st, 2 days after my Father's 70th Birthday I received the phone call I had been dreading all my life. I was in the middle of teaching a wedding dance lesson and had to leave immediately. It was an emergency and I knew it was serious, but little did I know it was a race against time. My dearest friend, Tommye Giacchino, had been teaching in the studio. She assured me that all of my clients would be handled and to not worry. I went straight to Hertz Rental, got a car, sped home, threw clothes in a bag, and started driving. I remember getting into the car not even knowing what I had put in my bag.
I've heard people talk about losing a loved one, but I couldn't even imagine it would be this hard. In my father's last days he prepared for his new journey in heaven, his afterlife. Part of his preparation was to come see me, his daughter, in Chicago. At 69 years old my father made his first trip to Chicago. We talked about Windy City Wedding Dance, but coming to the city and seeing it in person was beyond what he had ever imagined. There was something so special about building a business from scratch and then having my dad come see it thrive in person. During his trip he would see me dance for the very first time in a stage show. That weekend my father rode a train, saw a real live theatre show in Chicago, watched me dance, got a new pair of Nike's on Michigan Ave, ate at Carmine's, and went to China Town. Not bad for 48 hours. There wasn't a day my dad didn't tell me how much he loved me. We were great pals. We laughed at the exact same time about the same things. In some ways I guess we had our own language. I could finish every one of his sentences.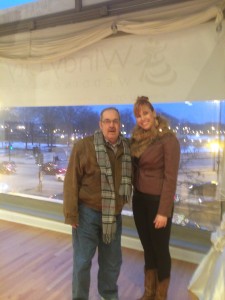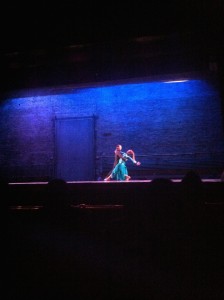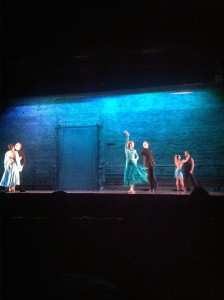 My fathers last year was not only the hardest but his most accomplished. In the summer of 2014 my father had to have his leg amputated. He worked so hard to learn how to walk again after months of rehabilitation. He said he wanted to run just one more time in his life. His true dream was to run and he wanted to come in and dance. So maybe we didn't get that chance to dance and he won't get to walk me down the aisle, but we will have our Father Daughter Dance in Heaven. That I can promise.