Is it too Late to Take Dance Lessons
Is is too Late to Take Dance Lessons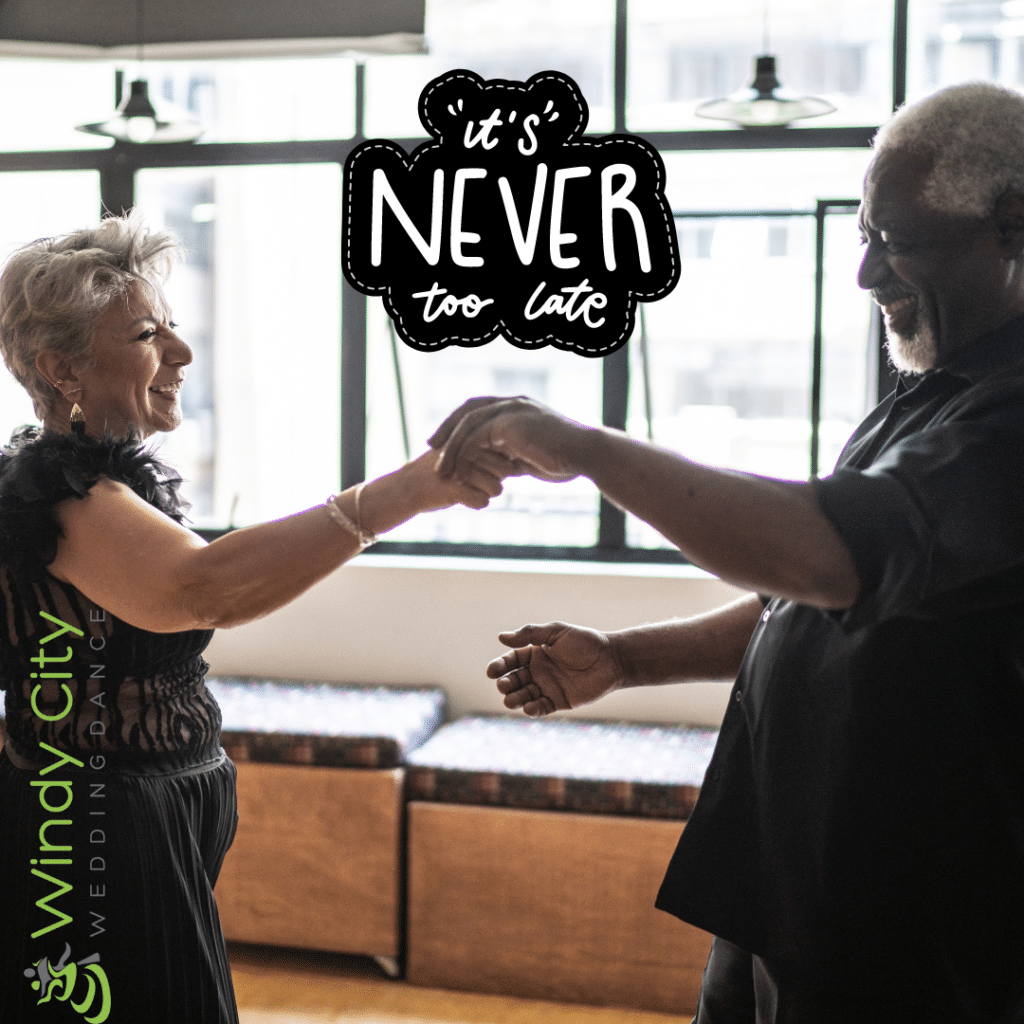 I'm sure you've heard the saying that age is just a number. Quite frankly that's how we feel. Let's review some scenarios that would motivate you to take dance lessons. Although there are many styles of dance in this specific scenario we are referring to ballroom, latin, and social dance styles. These styles include categories like salsa, bachata, cha cha, waltz, argentine tango, country dancing and more.
Take Dance Lessons to Exercise
You can improve your mobility and work on some cardio and flexibility when you take dance lessons. That's already 3 perks when you start dancing. Dance can also benefit you by creating strength and balance in your legs. As you continue to study dance, you become more aware of your posture. We can strengthen our core muscles by focusing on holding ourselves in a proper frame.
Dance Lessons Are Perfect to Help You Decompress
Forget about everything else for 45 minutes. This sounds like a dream right? Mental health and managing stress are just as important as exercising. We need to take care of our minds. Dancing, challenges our brain. When you see yourself improve each week you start to feel  happy and accomplished. Believe me, when you are learning your dance steps and listening to the music, there is no time for anything else.
Meet New People
Did you just move to a new town or city? Not everyone feels comfortable going out alone. Signing up for a dance class is a great way to fill your time. You can take dance lessons and meet a new community of people with the same interests as you. For example, we have a Sunday dance class of adults from 1pm-2pm for all ages. After class they sometimes head to grab brunch and cocktails.
Schedule Lessons for Your Wedding 
Having trouble convincing your significant other to take a dance class? Typically a wedding is a great excuse to convince your partner to sign up for dance lessons. All those eyes staring you down at a wedding is a great motivator. Just by learning how to move together, you can eliminate that awkward 4 minutes of swaying from side to side. You can impress your guests with some basic dance steps and improve the overall experience for everyone. You can find a spot on your schedule for an introductory wedding dance lesson. BOOK NOW
Want to know more about what wedding trends in 2023? Hot Wedding Trends