Chartered CTA L Train Wedding
GETTING MARRIED ON THE TRAIN
Did you know you can charter a 2 car CTA train in Chicago? Neither did I. One of our most recent clients came to the dance studio to start preparing for their upcoming wedding at the end of October. During our first conversation we started to discuss logistics and specific details about the wedding. We always ask about the wedding venue so we can establish how much space we have for the first dance. Our clients shared their intimate wedding details and come to find out they will be exchanging their vows on the L Train. I was so excited to hear this and couldn't wait to research more about this unique possibility. They get to stop along the way at their favorite spots and snap a few pictures throughout Chicago.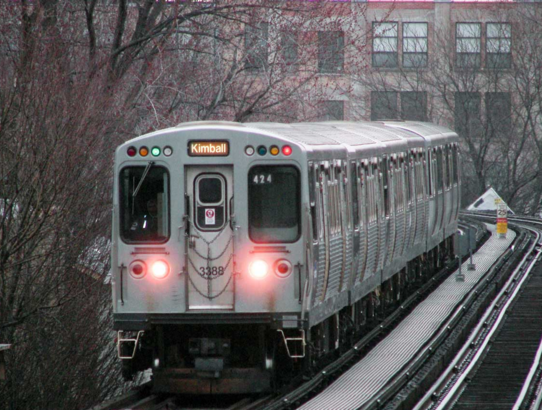 A CHARTERED CTA L TRAIN WEDDING
Our wedding dance couple will be coming in to work on their East Coast Swing in the next few days. I can't wait to ask them a few more questions. Sometimes we get invited to our clients weddings and they are truly so much fun. I might ask them for one of the stop locations and make a sign so we can all wave at each other as they pass by. Each car can hold up to 35 people. A 2 car train will accommodate 70 people.
Trains can be chartered during non rush hour time periods. Rush hour weekdays include 6am-9am and 3pm-6pm. Thinking of having an event, party, excursion, or wedding check out http://www.transitchicago.com/news_initiatives/chartertrain.aspx for more information on how to book a CTA Train.
Other unique stories and wedding trends are included on our blog page at https://windycityweddingdance.com/blog Windy City Wedding Dance is located in the loop at 410 S Michigan Avenue in the Fine Arts Building on the second floor. In addition to great stories, we offer private dance lessons, wedding dance lessons, father daughter dance lessons, mother son dance lessons, and social ballroom dance lessons. On Tuesday and Friday nights we offer Salsa and Ballroom group classes.
We are easily accessible from Chicago's popular neighborhoods such as the West Loop, River North, River West, Lincoln Park, Buck Town, Lake View, South Loop, Gold Coast. Metra and CTA transportation is within 2 blocks from our front door.
[actionbox color="primary" title="To Book Now At Windy City Wedding Dance" description="Request Dance Lesson Today" btn_label="Click Me!" btn_link="https://windycityweddingdance.com/book-today" btn_color="default" btn_size=small"" btn_icon=" fa-envelope" btn_external="0″]
[contacts_form]
Google