Trends in Wedding Dance 2015
WEDDING DANCE TRENDS
I'm convinced that Elvis Presley has come back to us in the form of blue suede shoes and he wants you to be wearing them under your wedding dress. He once sang, 1 for the money, 2 for the show, 3 to get ready and go cat go, now don't you step on my blue suede shoes. You can do anything but stay off my blue suede shoes. That's what we do at Windy City Wedding Dance. We teach your honey to stay off of your blue suede shoes. Here is a list of Trends in Wedding Dance 2015.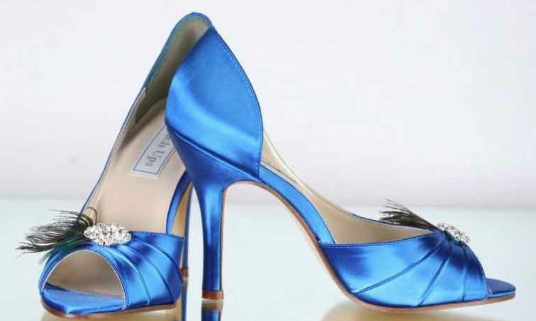 1. BLUE WEDDING DANCE SHOES
So why am I talking about Elvis or blue shoes? In the last few years we have had the opportunity to see a plethora of wild funky shoes under her wedding dress. We always see her shoes at the Wedding Dance Studio because we practice the first dance in all wedding shoes. This year its seems like all the shoes are blue. If she can't find the right shade, brides will special order and have them dyed.
2. HASH TAG YOUR WEDDING
No more throw away cameras! By creating a simple hashtag everyone at your wedding can start sending you pictures instantly by tagging you in the photos right off the bat. It makes it even better for people like me who want to see all wedding dance pictures and videos. We love hash tags!
3. DOUBLE UP COMBINE MOTHER SON FATHER DAUGHTER DANCE
No more sitting through three different slow dances while watching the paint dry. Looks like many of our couples are starting to combine those Father Daughter and Mother Son Dances into one. So now lies the biggest question. What song do clients choose? What is a good crossover song? We recommend, You Raise Me Up by Josh Groben.
4. ED SHEERAN THINKING OUT LOUD
In January we called it right out of the gate! Taking the list a number 4, we knew for sure that Ed Sheeran Thinking Out Loud, would be the number 1 wedding dance song played in our studio. Although its starting to lose some steam, we still expect a few more couples to trickle in this year who want more of Ed.
5. WEDDING DANCE SURPRISE
1 out of 5 couples are still wanting to dance to more than one song. They want to surprise the guest with an upbeat song, but still want the element of romance. Our job is to make sure everyone is having fun, including the couple. Our wedding dance studio works with any of your wants and needs and puts it all together.
6. PARENTS WANT TO DANCE AT WEDDINGS
Hey now, why do the kids get to have all the fun? This year we've seen more parents in the studio wanting to get involved on the dance floor. We think it's a great idea for parents to get in and learn to dance. It certainly makes the Father Daughter Dance a breeze. Discovering a new hobby is a healthy way to interact and spend quality time together. Taking dance lesson in Chicago on Michigan Ave at Windy City Wedding Dance is simply a blast. We have one the most breath-taking views in Chicago.
We hope you enjoyed our list for 2015 Wedding Dance Trends. Be on the look out for more articles in the next few weeks. 2015 is surely not over and were are just getting fired up.
Do you know someone who is getting married? Have you ever thought about taking dance lessons for fun? We offer private dance lessons and group classes for singles or couples. Our group classes are held on Tuesday and Fridays. We offer a Salsa Dance Class for Beginners and Intermediate. We also have a Beginner Ballroom Dance Class. CLICK HERE FOR SCHEDULE
We have an easy and convenient location for people who live or work in the South Loop and a very easy quick commute from River North, West Loop, West Town, River West, Streeterville, Gold Coast, Lincoln Park, Lake View, Lake Shore East, or the Chicago Loop.
[actionbox color="primary" title="To Book Now At Windy City Wedding Dance" description="Request Dance Lesson Today" btn_label="Click Me!" btn_link="https://windycityweddingdance.com/book-today" btn_color="default" btn_size=small"" btn_icon=" fa-envelope" btn_external="0″]
[contacts_form]