Ballroom Dancing On The Queen Mary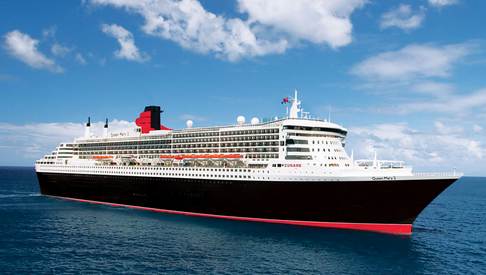 Preparing with Dance Lessons in Chicago
Thanks to our students Robert and Nancy, I've learned something new about ballroom dance. Robert and Nancy will be boarding a cruise ship in January of 2016. The have selected a ship called the Queen Mary 2. The Queen Mary 2 is one of the largest cruise line ships and is voted the number 1 ship for ballroom dancing? Ballroom dance includes popular dance styles like Rumba, Cha Cha, Foxtrot, Waltz, Mambo, Tango and more. The Queen Mary 2 ballroom covers the full width of the cruise ship, featuring a 1,225-square-foot rectangular dance floor. If you like crystal chandeliers hanging from the two-deck-high ceiling then you have picked the right ship. Dance to a live resident orchestra and you can relax in multi-tiered seating that offers great views of the dance floor and the ocean. The Queen Mary 2 is elegant with cantilevered balconies overlooking the floor, ornate frescos and backlit glass panels.
QUEEN MARY 2 BALLROOM DANCE FLOOR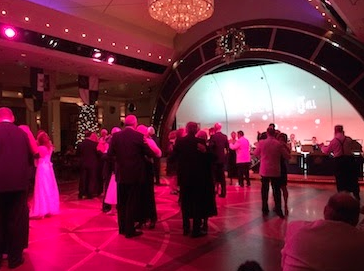 Robert and Nancy were referred by one of our dear clients who loves to ballroom dance. In passing she mentioned to Robert they should brush up on their dance skills at Windy City Wedding Dance. Since then, Robert, Nancy, and myself have been sharing giggles and dance moves preparing for their big trip in January. Yesterday we decided to cover a little mambo. After starting to go back over the basics, Robert gave me a confident look. He said, "No problem, I Zumba." We just love our time together. So far Robert and Nancy have covered dance styles like Foxtrot, Rumba, Cha Cha, Hustle, and Mambo. Both have danced in the past and have a great background, but are ready to hit the dance floor in confidence this coming January. In our weekly dance lessons we talk about how to navigate your dance partner on the ballroom floor. Think of it like steering or driving a high performance car. Each week we will continue to prepare for their big journeys at sea, while mastering social ballroom dancing skills. We are thankful to have this wonderful experience with Nancy and Robert and love the opportunity to teach social dance couples, singles, and wedding couples. We can't wait to hear about ballroom dancing on the Queen Mary.
NEED DANCE LESSONS IN CHICAGO
Will you be preparing for an upcoming special event that entails dancing? Taking dance lessons can be very relaxing and a great stress reliever. While dancing in your lesson you can work on your posture and poise. Another great skill that you can pick up from your ballroom dance lesson is learning to count music. Dancing to the beat is key, especially when your holding someone else in your arms.
WANT TO MEET NEW PEOPLE
Check out our upcoming group class schedule and register CLICK HERE. No partner required! We rotate during class so everyone has the opportunity to dance. Our group dance class program is located at 410 S Michigan Ave on the second floor of the Fine Arts Building. We hope to see you on the dance floor.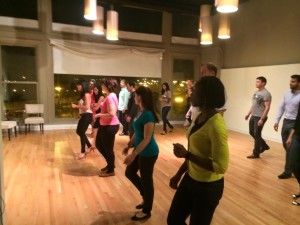 [actionbox color="primary" title="To Book Now At Windy City Wedding Dance" description="Request Dance Lesson Today" btn_label="Click Me!" btn_link="https://windycityweddingdance.com/book-today" btn_color="default" btn_size=small"" btn_icon=" fa-envelope" btn_external="0″]
[contacts_form]
Google