Wedding Dance Classes 2016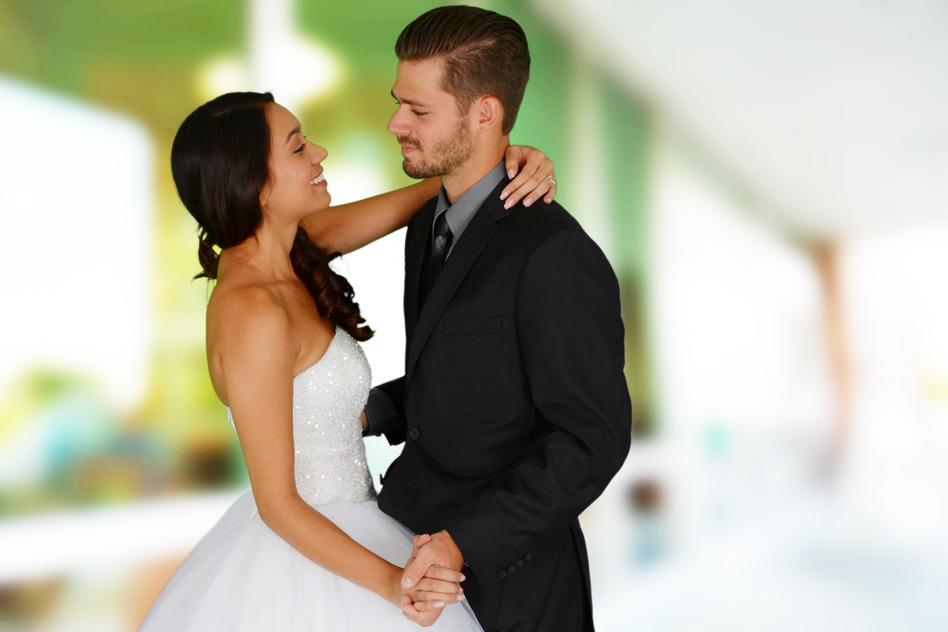 Can you believe your wedding is about to happen? It feels like yesterday that you were just telling your parents that he proposed. After months of planning you might be in the final stretch. What did you forget? Did you think about your first dance? Sometimes the wedding dance is one of the few things left to prep before the wedding. Need wedding dance classes 2016?
WHY TAKE DANCE LESSONS
The proof is in the pudding. Our clients that take the time to participate in wedding dance classes feel confident and prepared for their first dance. They are very glad they took the time to take lessons. Not only are they learning how to dance, but they are spending quality time together. Going out there on the dance floor with no game plan will likely result in the what we call the "PROM SHUFFLE."
HOW DO YOU GET STARTED
Most wedding dance classes are offered with an introductory private dance lesson offer. We must learn more about our clients and their abilities before slapping a dance together. We are starting with the basics during the first lesson, and building and progressing during each wedding dance class. If you have selected a first dance song then you dance instructor can show you options. Most songs have at least 2 options for dance styles. Some are easier than others and every wedding dance couple is different.
HOW OFTEN SHOULD I COME
In the beginning its better to be consistent with your dance lessons. The more time between each lesson the more time there is to forget. Once you have the basics and the muscle memory you can slow down a bit. We recommend at least once a week if possible.
HOW MANY DANCE LESSONS WILL I NEED FOR MY WEDDING
This is our most common question and we recommend somewhere around 10 lessons to feel confident and look comfortable. Dancing is like learning a new sport. On average dance lessons last from 30 minutes all the way up to an hour based on what wedding dance class you sign up for. Take the time and don't rush the process in order to get the right results. It's not about how many steps you learn its about how you dance the steps.
WHAT IS THE MOST COMMON DANCE STYLE USED FOR A WEDDING
Our Chicago wedding dance clients ask us this question from time to time. Its the music and the size of the dance floor that dictates what dance style we use for the first dance. The most common dance styles we teach are Rumba, Foxtrot, Night Club 2 Step, Salsa, and Swing.
WEDDING DANCE CLASSES 2016
At Windy City Wedding Dance we offer private dance lesson 7 days a week. We have several locations throughout Chicago. Are you interested in trying a dance lesson for your wedding. Send us a message about your wedding and schedule a lesson.
[contacts_form]