Should You Take Dance Lessons For Your Wedding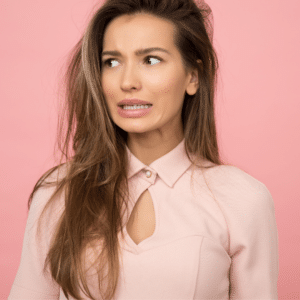 Should you take dance lessons for your wedding? By the way, it would be easy for me to say yes because I am a dance studio owner who specializes in wedding dance.
I'm not going to do that, because after 7 years and thousands of students, I've also learned that while there are so many benefits sometimes the situation might not be a good fit for you.
When should you take dance lessons for you wedding? Check out the reasons it makes sense to take dance lessons for your wedding.
When You Should Take Dance Lessons
If you are going to be setting aside time and scheduling a first dance at your wedding then it might make sense to take lessons. At this point, you have already committed to dancing.
When you are both outgoing and are open to the idea of learning something new, then it's truly going to be something you enjoy together. At the end of the day, it becomes a date night and turns into quality time.
If you one of you or both of you are nervous and fearful of how you will look, then taking dance lessons are going to help you overcome your fears. Furthermore, it's the fear of the unknown that scares us. Once you start learning patterns and steps you can practice and become more comfortable in your own shoes.
Let's say you are both known as the most uncoordinated individuals and you want to surprise your friends and your family, then taking dance lessons for your wedding is the perfect way to prove them wrong. However, you'll want to keep it a secret so make sure you keep it on the down low.
In some scenarios couples love the idea of dancing but it's a catastrophe every time they try to dance together. The best remedy is to see a professional and take a dance lesson together. Remember, it's new! Once you get started you'll be unstoppable.
When You Should NOT Take Dance Lessons
If one of you convinced the other to try a dance lesson and you found it to be very uncomfortable and it was stressful then you shouldn't inflict unnecessary stress.
In some cases you may have an injury or you are experiencing pain. It's ok to skip the first dance. Don't do anything that could further injure yourself. Just come back for a date night after the wedding.
We might be smiling on the outside but have a past trauma. If you've experienced a trauma in the past and dancing is a trigger, then take a pass on the first dance. It's suppose to be the most magical day for you.
If you don't have time because of work, children, and life don't force yourselves into something that's going to cause yourselves additional problems.
Located in Chicago, Illinois and dance lessons are something you are considering, then don't hesitate to contact us at Windy City Wedding Dance
Looking for a special gift check our some of our special discount packages