Wedding Dance Class Summer 2015
Preparing for an upcoming wedding in September or October? Although summer seems to be passing by quickly, it's not too late to get started with some beginner level moves that will make you and your fiance feel more confident during your first dance.
TIPS FOR A GREAT WEDDING DANCE
1. Find a wedding dance studio or class that specialized in wedding dance. Choosing a wedding dance specialist will ease your fears. Dancing in front of a large group of people can be very intimidating with a game plan. We recommend taking at least 5 to 10 lessons to prepare and feel confident about your dance moves.
2. Select a few songs to bring along to your first wedding dance class. During your dance lesson you can explore each song and dance style to see which style best fits your personality, skill level, and the overall look and feel of your wedding. Some music maybe too fast and other song maybe to slow. Ask your wedding dance instructor if they can make a recommendation in case you are unsure of what kinds of songs would be appropriate for a first dance.
3. Take it easy on the booze. If we shouldn't drink and drive we probably shouldn't dance either. Even though having a few drinks sounds like a good idea, we don't want you to forget what you've learned during your wedding dance lessons. Our clients are very dedicated to their dance classes and work very hard.
4. Schedule your first dance towards the beginning of the reception to eliminate any butterflies in your stomach. Once you have officially rocked your First Dance you can start to relax and celebrate with friends and family.
5. Practice at least 15 to 20 minutes between each dance lesson. By dedicating a few minutes towards your wedding dance, you will see definate improvement between each private dance lesson.
6. Try your dance from every angle in the dance studio. By practicing in the same direction it can become confusing once you try to dance in a different atmosphere. We practice with our couples by pretending the audience is on different sides of the room. You want your wedding dance to be simple yet versatile in any reception setting.
7. Try dancing to different songs. By training your ear to hear the tempo and rhythm it will only make your dancing better for your wedding. Not only will leave the dance studio with a first dance, but also the ability to boogie down to different songs during your wedding. Picking up ballroom dance can be a lovely hobby shared between the both of you.
8. Make sure to practice in your wedding shoes. It's extremely important that her shoes are measured accurately to the length of her wedding dress. Dancing in high heels can be a challenge if you're not used to wearing them on a day-to-day basis. Try not to go to high. The higher the shoe the tougher the wedding dance.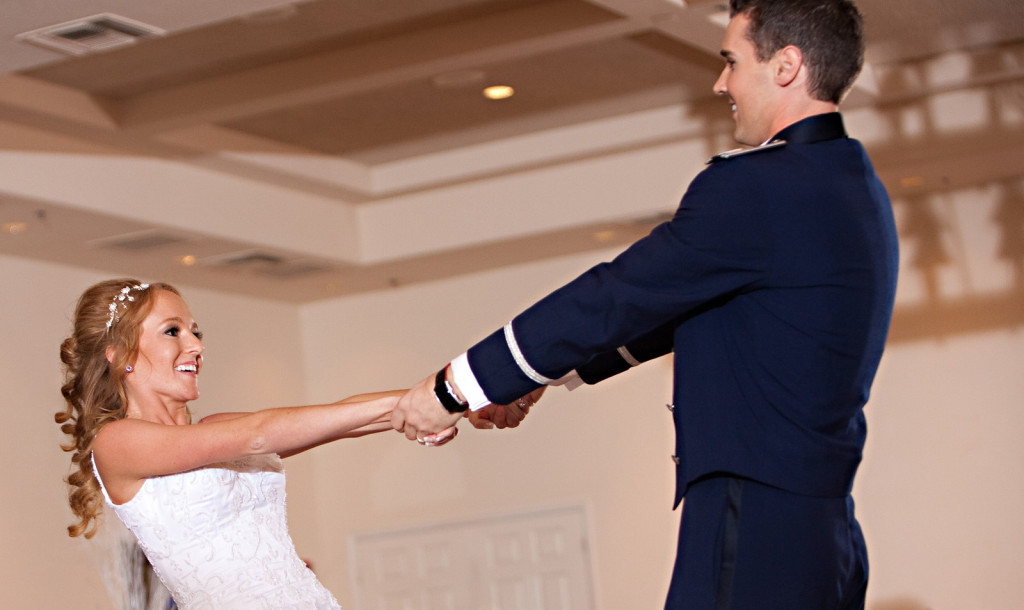 WEDDING DANCE CLASS SUMMER 2015
If you've thought about taking dance lessons for an upcoming wedding and you live in Chicago contact us at 312-725-4198
[actionbox color="primary" title="To Book Now At Windy City Wedding Dance" description="Request Dance Lesson Today" btn_label="Click Me!" btn_link="https://windycityweddingdance.com/book-today" btn_color="default" btn_size=small"" btn_icon=" fa-envelope" btn_external="0″]
[contacts_form]