3 Ways Dance Improves Your Marriage
Dance improves your marriage. In the last month I've sat down with 3 brides who recently married in the last 4 months. The feedback was very interesting from each couple, but all had extremely positive results. Its true the dance lessons they used to prepare for their first dance has improved their relationship.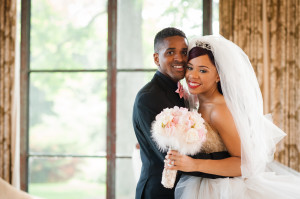 DANCE IMPROVES YOUR MARRIAGE
Here is the proof how dance improves your marriage. Three accounts of what happened after these couples took dance lessons.
1. THE DANCE LESSONS CREATED A BOND BETWEEN US
Lets face it! Weddings are stressful. A billion details, credit card debt, and imposing family opinions are enough to drive us all batty. What is there to look forward to other than vampire like wedding vendors running your credit card for napkins, plates, chairs, tables, reception venue, place card holders, cakes, and more. Why do we have to go another appointment on Saturday the summer is almost over? Wait we have a dance lesson tonight yipeeeee! Just when everything has been creating tension and driving you apart you realize for 45  straight minutes during your dance lesson all you do is grin at one another. That was totally Gretchen and David. They told me after the wedding that these lessons were paramount in keeping the sanity between them. Way to go! Today they have a weekly dance lesson and we continue to giggle on Tuesdays.
2. IT MADE ME ADMIRE HIM
Hannah and Nick started their wedding dance 6 months in advance. Hannah having a dance and musical background had big dreams for their dance. She had every detail planned in her head. Her song from the movie "Up" wasn't your typical song. It was a very fast Viennese Waltz. These two put the work in and ended up loving it. Hannah was very impressed with Nick's dancing skills. Neither of them knew how much Nick would love the dance lessons and how much Hannah admired his skills. Together they took a dance journey and danced beautifully at their wedding in May.
3. HE TOOK THE LEAD
Jenna and Larry are polar opposites when it come to personality, but make a wonderful pair because they give their strengths to each other. Larry is a very chill individual, you often wonder if you can rattle such composure. Jenna is out going, has never met a stranger and will have you in stitches. Jenna has a background in film and acting and currently works in front of the camera. Larry on the other hand as spent the last month in Rio in charge of their Social Media and other Media Campaigns. While Jenna is in front of the camera and Larry is making it happen from behind the camera. When Jenna and I had lunch she raved about Larry taking the lead during their dance lessons. She appreciated that side of him and enjoyed seeing him take charge.