Studebaker Ballroom Dance Show
CALLING ALL BALLROOM DANCE LOVERS
Ladies and Gentlemen get ready for the first ballroom dance show to be hosted at the newly opened Studebaker Theater at 410 S Michigan Avenue.
Windy City Wedding Dance will be producing a ballroom dance show including a variety of ballroom dance styles. The show will feature beginner, intermediate, and advanced level students who train with dance instructors from Windy City Wedding Dance. Professionals ballroom dancers will also be performing in the dance show. Come watch the show and see live dance styles like Rumba, Cha Cha, Swing, Bolero, Waltz, Tango, Foxtrot, Salsa, and more.
Word Champion and Ballroom Professional, Tommye Giacchino is a key player in the show. She will be in charge of the lineup, opening number, and choreography. Tommye Giacchino is no stranger to the Chicago Ballroom industry. She owned 2 succesful schools in Chicago and continues to play a pivotal role in today's ballroom dance world. Tommye travels to compete as a professional nation wide and is a national judge for the NDCA circuit. Her area of expertise also includes a nitch division called Cabernet or Theater Arts. She trains students and professionals on how to execute lifts and tricks while putting safety at the forefront of her teaching methods. She has appeared on numerous television networks featuring ballroom dance professionals and was recently featured as one of Chicago's couples on the TV show Ballroom Blitz. Ballroom Blitz aired on TLC this past November in 2014 and showcased one of Tommye's serious students Richard. Tommye is also affiliated with DVIDA and is one of very few people in the region able to certify and test ballroom dance teachers.
STUDEBAKER BALLROOM DANCE SHOW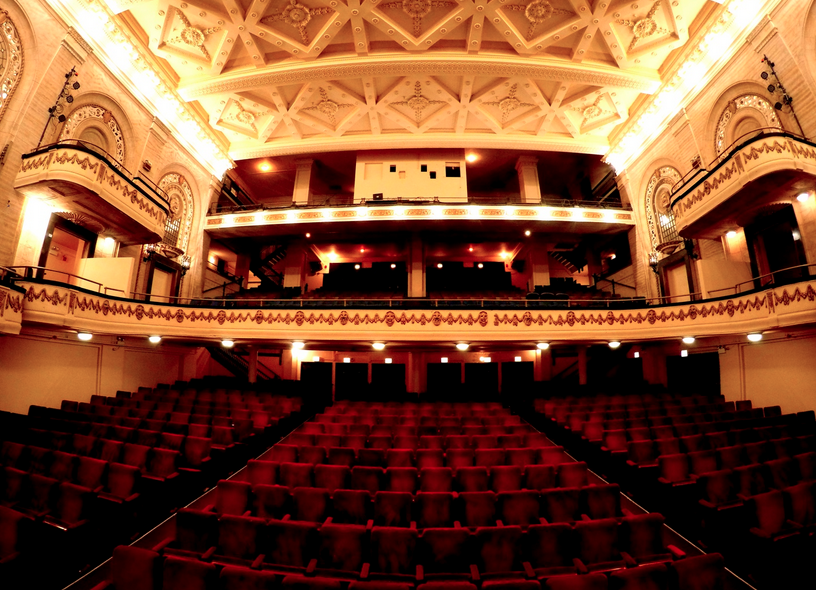 If you are interested in purchasing tickets to our ballroom dance show you can go to http://www.studebakertheater.com/tickets/upcoming-events or click here. The show is taking place on October 18th. Tickets are now available but make sure to purchase in advance. There are 425 seats on first level of the Studebaker Theater. This ballroom dance show will be filled with excitement and great music.
If you are looking for something to do and live in the South Loop come to the show. It's a very easy quick commute from River North, West Loop, West Town, River West, Streeterville, Gold Coast, Lincoln Park, Lake View, Lake Shore East, or the Chicago Loop.
Have you ever wanted to ballroom dance or perform. We teach dance lessons 7 days a week. Our main location in the Fine Arts Building on Michigan Ave has one of the most magnificent views in all of Chicago. Catch your next show in the Fine Arts Building or take a dance lesson at Windy City Wedding Dance, Chicago's best dance studio in the Loop.
[actionbox color="primary" title="To Book Now At Windy City Wedding Dance" description="Request Dance Lesson Today" btn_label="Click Me!" btn_link="https://windycityweddingdance.com/book-today" btn_color="default" btn_size=small"" btn_icon=" fa-envelope" btn_external="0″]
[contacts_form]