How to Get the Wedding Glow
I'm sure you have all gone done the checklist twice, covering everything you can possibly think of to make sure your wedding goes off without a hitch. It's important to have those final confirmations with caterers, florist, DJ's, venue's, rental companies, wedding planners, and more. So how do we get that wedding glow?
How to Get the Wedding Glow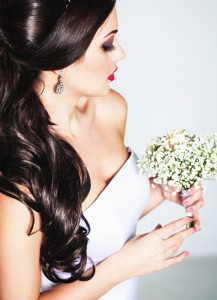 Your Skin
By being organized and planned, it can relieve stress allowing you to get that perfect wedding glow on your big day. As we approach the fall wedding season and as the climate and temperatures change, so do we. I moved to Chicago from Texas and the climate took a toll on my skin. I noticed that when the cold weather moved in my skin became very dry and began to peel like a sun burn. Every time I put on makeup I noticed it looked worse. Well guess what, it's that time of year and the cold weather is moving into town. For a couple of weeks I have meaning to get in for a facial. Yesterday I finally made the decision to get in there and just do it. Wow, what a difference that made. I checked out a local River North Spa called Skinlogica Spa. The owner of Skinlogica Spa, Susan Anthony, was spectacular. She is originally from England and offered me an amazing ginger tea as soon as I walked in the spa. We sat down and talked about my lifestyle and what I was currently using on my skin. After she evaluated my skin care rituals, we discussed several options. As it turns out there are many options. When I walked out of there my skin looked amazing. She also offers bridal packages. After our chat we decided that all Windy City Wedding Dance clients will receive a 10% discount off any packages. For more details on facials, peels, laser hair removal, and more call Skinlogica Spa 312-307-4616 and tell her you found her on Windy City Wedding Dance.
Being Prepared for Your First Dance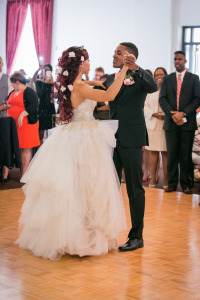 By scheduling ballroom dance lessons and consulting with your instructor, you can share your wedding glow across the dance floor during your wedding dance. As we speak to our clients one of our main recommendations is encouraging our students to keep their head up while dancing. When we look at the floor while dancing, it causes issues our visual lead falls apart with our partner. The connection between the bride and groom is the most exciting part during the first dance. We all love seeing two people glow with happiness and love as they glide across the dance floor. Once your dance steps become familiar, there will be no need to look at the floor. Before your know it you'll be smiling at the each other during your entire wedding dance. For more tips on Wedding Dance Do's and Don'ts click here.
Being Organized & Pre-planning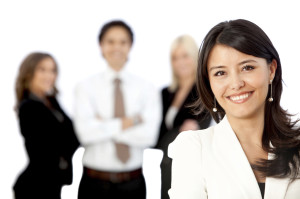 Do not wait until the last-minute. Does this sound familiar? By starting early you can eliminate head aches and stressful build ups that can ruin that wedding glow. Get a wedding planner and let them stress out. I know we all love our family but sometime they can really add-on to the stress. Think about having some of those conversations early on so you can be relaxed when the time comes. Schedule everything in advance and double-check twice. One of our recent wedding dance clients booked a venue and it almost turned into a nightmare. Apparently the venue had been double booked for the same day and same time. Its a blessing that the venue provided a list of preferred vendors. It was the caterer who figured it out when both brides called to request food at the same time and same location. How does this happen? Well at the end of the day people are human and a tiny error could wreck a big investment. I would recommend looking into some event insurance just in case a weather or unforeseen circumstance jumps in front of you. Just recently another client from Windy City Wedding Dance was 1 week away from her wedding when a hurricane blew through Cabo. Another bride was panicking just 2 weeks ago, when a fire broke out at O'Hare International Airport causing many guests to have travel nightmares. At the end of the day, having our check list and crossing off the task early on will save us time. Have you thought about a back up plan? When all your i's are dotted and t's are crossed you can sit back, put your feet up, and get the rest you need to have that wedding day glow.
[actionbox color="primary" title="To Book Now At Windy City Wedding Dance" description="Request Dance Lesson Today" btn_label="Click Me!" btn_link="https://windycityweddingdance.com/book-today" btn_color="default" btn_size=small"" btn_icon=" fa-envelope" btn_external="0″]