WEDDING DANCE PLAYLIST DO'S AND DONT'S
WEDDING DANCE PLAYLIST – DO'S AND DONT'S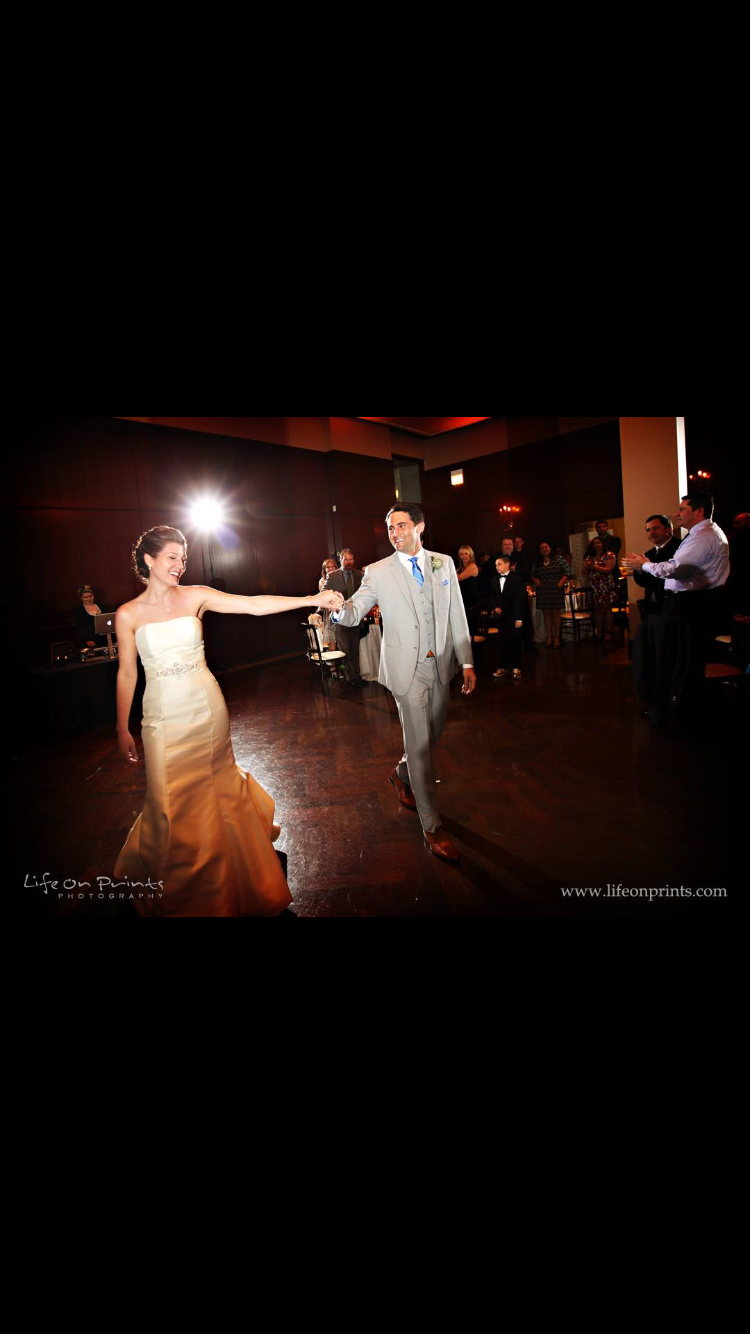 With the expectation of dancing at weddings it is important to find the right playlist that will please you and your guests. The wedding is all about the bride and groom but if the guests aren't having a good time it changes the whole mood of a wedding. This can be avoided by putting together a playlist that has enough variety of genres and generations to reach the whole crowd.
Music should be played throughout the whole reception even if its just ambient music. Have a song picked out for when your guests as they arrive, this can help set their mood for the occasion. Pick a fun song to get the quests excited for your big entrance. Pick a song for the cutting of the cake. Choose an awesome last dance song that will have everyone remembering the end of the night!
When assembling the playlist remember that every song doesn't have to be about how in love you are. The words aren't as important as the beat and how danceable it is for the guests. Choose songs that make you happy, and don't be afraid to have a list of songs you don't want played; you have the final say in your big day. 
KEEP GUESTS ON THE DANCE FLOOR
To keep a good flow of the reception, songs should be played in a good order. Don't play the top 40 hits on your list all in a row; mix the classics in there. This will get people to stay on the dance floor longer.   
Here is a list of songs that will have people on the dance floor. (no specific order)
"Old Time Rock and Roll" — Bob Seger
"Got To Give It Up" — Marvin Gaye
"Wishing and  Hoping" — Dusty Springfield
"La Vida Es Un Carnaval" — Celia Cruz
"Before I Let Go" — Maze ft. Frankie Beverly
"I'm Coming Out" — Diana Ross
"Fly Me to the Moon" — Frank Sinatra
"Shout" — The Isley Brothers
"Brown Eyed Girl" — Van Morrison
"Celebration" — Kool & the Gang
"Bust a Move" — Young MC
"P.Y.T" – Michael Jackson
"California Love" 2pac
"One More Time" – Daft Punk
"I Want to Dance with Somebody" — Whitney Houston
"Superstition" — Stevie Wonder
"Take on Me" A-ha
"Love Shack" – The B-52's
"wake Me Up" – Avicii
"Shake It Off" Taylor Swift
"Lean On" Major Lazer & DJ Snake
"My House" – Flo Rida
"Time to Pretend" MGMT
"Can't Feel my Face" – The Weeknd
"Midnight City" M83
" Señorita" — Justin Timberlake
"All I Do is Win" DJ Khaled
Dancing at the reception is a great way to bring everyone together for the celebration. If your worried about your moves its always a good idea to take dance lessons to prepare. Taking dance classes with the wedding party can even be a great way to prepare for the wedding and thank them for being apart of your special day!
Find a dance studio that will best cater to the dance style you are looking for. Windy City Wedding Dance provides private wedding dance lessons for you and your special someone, lessons for mother-son and father-daughter dances, and group dance classes for other family and friends.
[contacts_form]