How to Dip Your Woman 2014
The Big Finish – How to Dip Your Woman 2014
Thousands of Wedding Couples all over the US are preparing for their wedding in 2014 as we speak. Part of the wedding is the First Dance. It's tough to wing a wedding dance so many couples are preparing with dance classes and private instruction. At Windy City Wedding Dance in Chicago, we are teaching clients from all the popular neighborhoods. Our couples come to us from the South Loop, West Loop, River North, Lincoln Park, Lake Shore East, Streeterville, Lake View, wanting to learn how to dance for their wedding with choreographed routine specific to their wedding dance song. Part of the wedding dance includes the dip. We refer to this as the big finish. We thought it would be helpful to show examples and photos of how to dip your woman. If you are interested in taking dance lessons for your wedding make sure you discuss your entrance and the ending. The big finish or your ending should include a standing ovation. Here are some of our clients at Windy City Wedding Dance preparing during their last few lessons before the big day.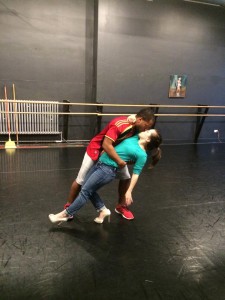 For example check out Liz and Brian. Notice how he lunges to the left but holds her with both arms to give her support. Liz is using her inside leg to support her own weight creating a stable dip and a great photo opportunity for her wedding reception.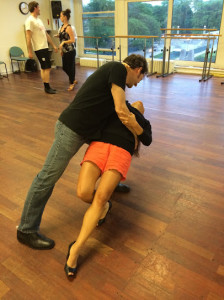 Check out Katie and Thomas. Katie is a great athlete with flexibility notice how she dips so far we can't even see her face. Once again the leader, Thomas, is offering support and lunging to make sure that she is supported not only by her inside leg but also offering an extra hand to take it lower.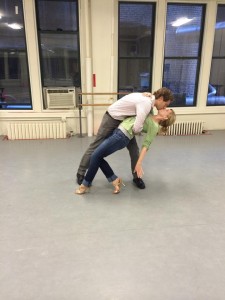 Lastly Kelly and Owen are starting their dance with a dip and will finish with an amazing finale that is still in the works. Owen, a very strong guy actually has to work to do less in order to support Kelly so he doesn't throw her off-balance. For more information on dips, wedding dance lessons, ballroom dance, or dance lessons in Chicago check out our website. If you are interested in booking a dance lesson for fun or for an upcoming wedding click the book button below.
By Jessica Mays 6.9.14 Google
[actionbox color="primary" title="To Book Now At Windy City Wedding Dance" description="Request Dance Lesson Today" btn_label="Click Me!" btn_link="https://windycityweddingdance.com/book-today" btn_color="default" btn_size=small"" btn_icon=" fa-envelope" btn_external="0″]