Dance Classes Near Me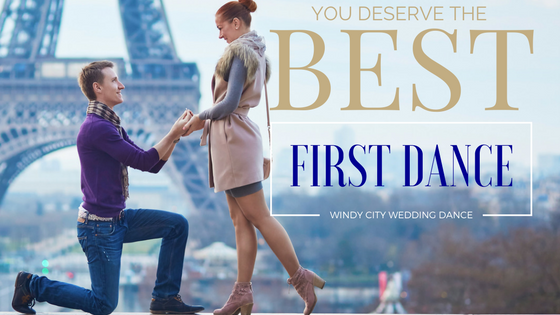 With so many options in a big city like Chicago, where should you go to take your first dance class? In our latest post "Dance Classes Near Me," Learn about different dance styles, what to consider when looking for a dance studio and the perks of dancing.
Are you looking for partner dancing or a style that you can dance on your own. Each dance style listed below is a partner dance. The dance styles we have included are perfect for singles or couples preparing for a special event, or just looking for new hobby in dance.
If you don't have a partner you can dance along with your instructor learning each step. If you have someone interested in attending a dance class with you then you can dance together. In most dance studios, 2 types of services are offered, dance classes and private dance lessons.
  Salsa – A social dance style popular in Chicago. Salsa dancing opportunities are plentiful in the city of Chicago.
Bachata – A social dance style popular in latin social dance clubs. Typically a nightclub will play Salsa, Bachata, Merengue, and Cha Cha music.
Waltz – A formal or social ballroom dance that is danced in weddings and special events.
Rumba – A formal or social ballroom dance style with a latin flare. Rumba is a great dance style for a first dance or smaller dance floor.
Swing – If you like big band music then this is the dance style for you. There are different styles of Swing Dance referred to as East Coast and West Coast.
Cha Cha – A formal ballroom dance style or social dance. There are several different styles of Cha Cha.
Foxtrot – A jazzy American Smooth dance style that can be danced formally or socially.
Try a search on google to see who is near your home.
Check out the reviews online to see what other dancers have to say.
Get an idea of what there atmosphere is like by checking out their social media pages like facebook and instagram.
See if they have video or pictures of their school in action.
Most dance studios offer an introductory dance lesson. Its a great way to give the dance school a try.
Sign up for a beginner level class of your choice and then see what you think. Normally a 4 week group class ranges from $40 – $80 dollars.
Keeps Your Mind Active
Teaches you about music
Improves Your Posture
A Physical Activity
Teaches Your Patience
Helps Build Social Skills
Live in Chicago near River North, South Loop, West Loop, Lake Shore East, Gold Coast or River West? Schedule an appointment our downtown location at 410 S Michigan Ave, Chicago IL 60605. Windy City Wedding Dance offers dance classes and private dance lessons.
REQUEST A DANCE LESSON